Watford`s domestic cleaners
What our clients say
5

#187173 Oxana - cleanest my house has ever been. Thank you.

Laith Mubarak

4th of August, 2022

5

Nolene is great. Have used this service a couple times and it's really good when you need your place cleaned every now and then. Would recommend.

Liam McKay

8th of July, 2022

5

The whole process was so straight forward and went smoothly. The app is easy to use and everything was broken down and explained to me properly. Can't wait to start my 1st job 😊

Moníqué Wilson

13th of July, 2022

5

I booked an end of tenancy clean and it was done superbly i will definitely book soon at my new place once the renovations are complete

Darren Austin

29th of June, 2022

5

Had an posible experience with eMop cleaning service will continue to recommend to all friends and family!

David Cameron

24th of June, 2022
Pricing for cleaning in Watford
What is included in eMop standard cleaning?
Dusting all accessible surfaces
Wiping mirrors and glass fixtures
Wiping appliances
Folding clothes and arranging things
Wiping doors, door handles, and switches
Cleaning lighting appliances, and chandeliers
Vacuum cleaning of the carpets and washing the floor and skirting boards
Taking out rubbish
Washing and sanitizing the toilet, the sink and the bidet
Cleaning and washing the shower and the tub
Wiping down mirrors, glass fixtures and lighting appliance
Dusting all accessible surfaces
Wiping down walls, doors, door handles and switches
Vacuuming and washing the floor and skirting boards
Taking out rubbish
Cleaning all accessible surfaces from dust and grease (sink, sink faucet, table surface, stove and kitchen equipment)
Cleaning the front, upper and bottom kitchen facades
Vacuuming and washing the floor and skirting boards
Wiping doors, door handles, and switches
Doing washing-up
Taking out rubbish
Dusting of desks and computer equipment
Vacuum cleaning carpets mopping the floor, and cleaning skirting boards
Wiping mirrors and glass fixtures
Toilet and shower washing and sanitizing
Kitchen cleaning: washing all used crockery and equipment as well as cleaning all the external surfaces
Taking out rubbish and replacing with new bin liners
Dusting all accessible surfaces
Cleaning mirrors and glass surfaces
Cleaning the front door (inside)
Vacuuming and mopping the floor and the skirting boards
Arranging things
Taking out rubbish
Why choose eMop?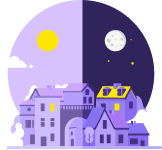 24/7 Availability
Pick a date and time that suits you. You can even book for same day cleaning, 4 hours in advance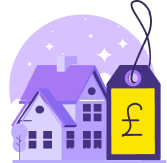 Pay as You Go
We charge clients only for the actual time an eMopper spends at your property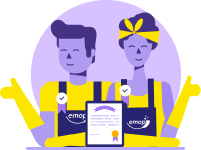 Bespoke Service
You can choose which rooms you wish us to clean and book only the services you need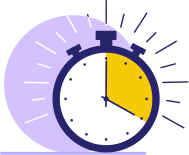 Last minute cleaning
Need urgent cleaning? You can make a booking 4 hours in advance
eMop Cleans Up in Watford

194.5
One-off clean completed

389
Homes cleaned

155.6
Regular clients

19.45
End of tenancy clean completed

213
Average clean duration, min

15.56
eMop Cleaners

136.15
Same day clean completed

155.6
Next day clean completed
Book your cleaning in Watford
Choose time and date, pay and wait for your cleaner.
Info about Watford
Watford has a long history dating back to the 12th century when St Mary's Church was built. Because of its location (15 miles northwest of central London), the borough is very peaceful. It is quite a shift from its steady growth from the 16th century (known for the travelling routes at the time) up to the end of the 20th century (with the two largest breweries in Hertfordshire). The trip to the centre takes less than 20 minutes by train.
Many people outside the area know the name thanks to the Premiership football team with its former Chairman Sir Elton John. However, locals know Watford by the award-winning parks and creative spaces. The town's tranquility has diversified by a Harry Potter exhibition within Warner Brothers Studio.
eMop cleaners in Watford
People try various methods to force themselves to clean the house – one room a day, a certain number of minutes a day, apps, and lists with domestic chores. However, hiring professional help is one of the most efficient trade-offs between time and money. Our job at eMop is to make your life easier.
Why eMop cleaning service?
Professional domestic cleaning in Watford can get pricey – but not with us. Our prices start at just £18/hr, which is a very attractive price for Watford and London in general.
Also, we offer:
Cleaning plans with a schedule that works for you
Standard packages with a variety of additions, such as cleaning the windows, inside the fridge, the oven, or the microwave
Services that are available at any time every day
Same day house cleaning for last-minute situations
Charging by the minute for full payment transparency
Safe and eco-friendly cleaning supplies
Convenient mobile app
End of tenancy cleaning in Watford
More on our process
Order our service for a thorough home and office cleaning in Watford. All you need to do is go on our website or download the app, schedule cleaner`s visit, and pay for the cleaning services in Watford you select. You can specify additions that are not included in the standard plan or can choose certain rooms if you don't need a full house cleaning in Watford.
eMop is already established in the area and trusted by the Watford community. Take a smart, proactive approach and let professional cleaners in Watford do your domestic chores.
Who Do We Cater to and How Do We Earn Loyalty?
People in need of a professional property cleanup always search for a local, high-quality service provider with a trustworthy reputation. Our company has an excellent image and highly-qualified staff; all of our house cleaners in Watford have vast experience in regular and deep cleaning in Watford.
At eMop, we cater to:
Businessmen and young parents who do not have much spare time for household chores
Elderly people and injured or still recovering patients that are unable to clean on their own
Companies in need of a dailyoffice cleanup or a one-off thorough cleaning
People moving to another apartment and requiring an end-of-tenancy cleaning
Individuals who do not like specific cleanup assignments, such as oven cleaning, hoovering a carpet, wiping floors, ironing, or anything else
Long-time travellers preferring to keep their property clean on a schedule
We offer an individual approach and cover all customer's needs to deliver the best results. Our goal is to ensure impeccable property cleanup and maintain our clients' satisfaction. Therefore, we stand for a long-term relationship and always cherish loyalty.
Frequently asked questions
Do cleaners provide equipment / products?
If you do not have your own equipment/ products, please request a cleaner to the equipment or products. You will be charged additionally for an order with the equipment/ products.
Why is the estimated price for the cleaning more than what I chose?
The minimum duration of the job is 3 hours. If the cleaner finishes early, please give them another task.
I need a quotation for end of tenancy / one off / carpet (combined) order.
Please request a quote in our website simply entering your postcode. Please add all items you need to be cleaned and you will receive the quotation for the service.
Is there a guarantee of a refund if the job isn't done up to standard?
According to eMop policy we do not provide any refunds. However, in case of any complaint, we will investigate the case, review the evidence and get back to you with a proposed solution in accordance with eMop policy. The full description of the complaint followed by picture evidence will be requested.
When will I get a confirmation for my booking?
As soon as you make a booking it becomes available to all cleaners in eMop platform. The time of the booking confirmation depends on the availability of the cleaners in the area and the type of the cleaning you request. eMop team will contract you if there is no availability for the chosen time and offer you the closest available time of the cleaning.
Other areas we cover in London