Professional Hammersmith & Fulham Cleaners
What our clients say
5

The cleaning of the apartment was excellent. thanks to Anna for the work!

Barnaby Rodgers

3rd of August, 2022

5

The cleaning of the house was done with high quality, special thanks for cleaning the oven, now it is like new!

Sophia Doyle

2nd of August, 2022

5

Very professional friendly cleaner! My house is clean again, thank you!

Alvin Parker

27th of July, 2022

5

My interview was yesterday. It was great to meet and talk with Nishani. She put me at ease by explaining everything in great detail. She also called me after the interview and again this morning to go over everything. The app is extremely easy to use, and I understand everything about emop, from jobs to payments to penalties. Thank you so much I am very excited for my day 1😊

Younes El-Masri

20th of July, 2022

5

Outstanding service.
The quality of cleaning is excellent. They are dependable. A morning appointment is very important to me and they always keep that timeframe. Thankyou and we'll fine Emop

Leila Dadi

27th of June, 2022
Pricing for cleaning in Hammersmith & Fulham
What is included in eMop standard cleaning?
Dusting all accessible surfaces
Wiping mirrors and glass fixtures
Wiping appliances
Folding clothes and arranging things
Wiping doors, door handles, and switches
Cleaning lighting appliances, and chandeliers
Vacuum cleaning of the carpets and washing the floor and skirting boards
Taking out rubbish
Washing and sanitizing the toilet, the sink and the bidet
Cleaning and washing the shower and the tub
Wiping down mirrors, glass fixtures and lighting appliance
Dusting all accessible surfaces
Wiping down walls, doors, door handles and switches
Vacuuming and washing the floor and skirting boards
Taking out rubbish
Cleaning all accessible surfaces from dust and grease (sink, sink faucet, table surface, stove and kitchen equipment)
Cleaning the front, upper and bottom kitchen facades
Vacuuming and washing the floor and skirting boards
Wiping doors, door handles, and switches
Doing washing-up
Taking out rubbish
Dusting of desks and computer equipment
Vacuum cleaning carpets mopping the floor, and cleaning skirting boards
Wiping mirrors and glass fixtures
Toilet and shower washing and sanitizing
Kitchen cleaning: washing all used crockery and equipment as well as cleaning all the external surfaces
Taking out rubbish and replacing with new bin liners
Dusting all accessible surfaces
Cleaning mirrors and glass surfaces
Cleaning the front door (inside)
Vacuuming and mopping the floor and the skirting boards
Arranging things
Taking out rubbish
Why choose eMop?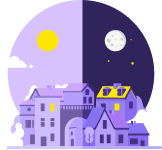 24/7 Availability
Pick a date and time that suits you. You can even book for same day cleaning, 4 hours in advance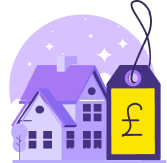 Pay as You Go
We charge clients only for the actual time an eMopper spends at your property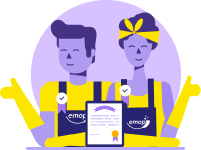 Bespoke Service
You can choose which rooms you wish us to clean and book only the services you need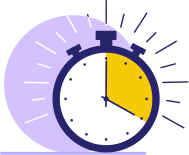 Last minute cleaning
Need urgent cleaning? You can make a booking 4 hours in advance
eMop Cleans Up in Hammersmith & Fulham

151
One-off clean completed

302
Homes cleaned

120.8
Regular clients

15.1
End of tenancy clean completed

210
Average clean duration, min

12.08
eMop Cleaners

105.7
Same day clean completed

120.8
Next day clean completed
Book your cleaning in Hammersmith & Fulham
Choose time and date, pay and wait for your cleaner.
Info about Hammersmith & Fulham
The Hammersmith & Fulham area is most often described by the English as restless and comfortable. It is loved and honored by major international companies such as Coca-Cola and Universal as a perfect site for its branches and is conveniently located between the center of the capital and Heathrow Airport, which is about only 30 minutes away by car.
The biggest advantage of Hammersmith & Fulham is its transport links - all sorts of bus routes, several Underground lines, including the Piccadilly Line, which leads to Heathrow Airport.
Locals love the bustle of the main street. Away from the downtown streets and shopping malls, you can enjoy the cozy enclaves, where the spirit of the community still lives on, as well as the nice pubs, tennis courts, and comfortable squares. For example, the wonderful Brook Green Square, which houses one of England's best girls' schools. The neighborhood has famous theatres and concert halls, where world-renowned stars often perform.
The main attraction of Hammersmith & Fulham is the concert hall. Opened in 1932, Hammersmith Apollo holds a huge number of concerts. It hosts important cultural events every year. It can be reached by undergrounds from Hammersmith station.
eMop in Hammersmith & Fulham
How do we eMop?
We pay close attention to the hiring process of our cleaners. All of them are exceptional specialists in their sphere. They know everything about the job and meet the highest standards.
Our cleaning supplies are anti-allergic and safe for the environment. We care about you and the world around us. You do not have to worry about your child having a dangerous reaction after we have finished cleaning.
You can place a request and get a cleaner on the same day. We work 24 hours per day, 7 days a week. Just fill in the form online and book yourself a cleaner!
Our Advantages
The starting price for our service is only £18/hr
Round the clock availability
Safe cleaning supplies
Simple request form
You pay by the minute
Lots of customisable options
Come and join the club of our happy customers in this borough!
Frequently asked questions
Do cleaners provide equipment / products?
If you do not have your own equipment/ products, please request a cleaner to the equipment or products. You will be charged additionally for an order with the equipment/ products.
Why is the estimated price for the cleaning more than what I chose?
The minimum duration of the job is 3 hours. If the cleaner finishes early, please give them another task.
I need a quotation for end of tenancy / one off / carpet (combined) order.
Please request a quote in our website simply entering your postcode. Please add all items you need to be cleaned and you will receive the quotation for the service.
Is there a guarantee of a refund if the job isn't done up to standard?
According to eMop policy we do not provide any refunds. However, in case of any complaint, we will investigate the case, review the evidence and get back to you with a proposed solution in accordance with eMop policy. The full description of the complaint followed by picture evidence will be requested.
When will I get a confirmation for my booking?
As soon as you make a booking it becomes available to all cleaners in eMop platform. The time of the booking confirmation depends on the availability of the cleaners in the area and the type of the cleaning you request. eMop team will contract you if there is no availability for the chosen time and offer you the closest available time of the cleaning.
Boroughs we cover in London