Average price for end of tenancy cleaning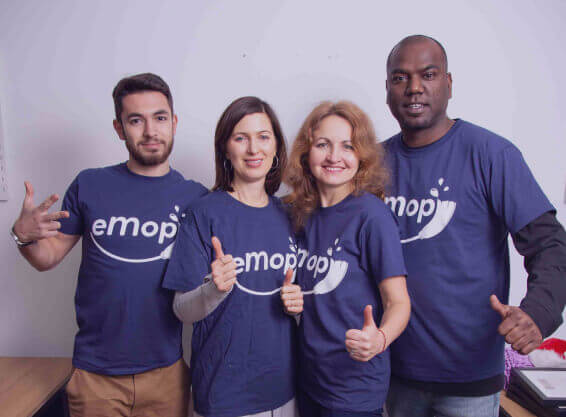 On average, our end of tenancy cleaning cost starts from £17/h. All prices are given below:
Next day: £17/h

Same day: £29/h

Peak: £19/h

Night: £29/h

End of tenancy: £39
End of tenancy cleaning prices for a one-bedroom apartment normally costs between £100 and £200 in the UK. The price might range from £150 to £300 or more for bigger homes like two- or three-bedroom apartments. Based on the number of bedrooms, bathrooms, and total square footage, the price might vary dramatically and be very competitive.
What Determines the Price of End of Tenancy Cleaning?
There are a number of variables that can affect the cost of end of tenancy cleaning. First and foremost, the size of the property is important. Larger properties cost more, since cleaning them takes more time, labor, and resources.
Second, the property's condition is quite important. In comparison to a property that needs a thorough deep cleaning to get it back to its original cleanliness, cleaning a well-maintained property may be easier and less expensive.
The number of rooms and other areas that need to be cleaned, such as the number of bathrooms, kitchens, and living spaces, is another consideration. The price might also be affected by the existence of particular objects that need special maintenance, like professional carpet or upholstery cleaning.
A price rise may also result from the addition of extra services like oven cleaning, fridge, ironing, microwave, bed making, outdoor cleaning, laundry, kitchen, bookcase and window cleaning.
eMop may charge more if you need urgent or same-day cleaning services because we may need to add more workers or adjust their timetable.
Last but not least, end of tenancy cleaning prices may differ depending on where the property is located. A professional cleaning service agency should be consulted to provide exact tenancy cleaning quotes based on these variables.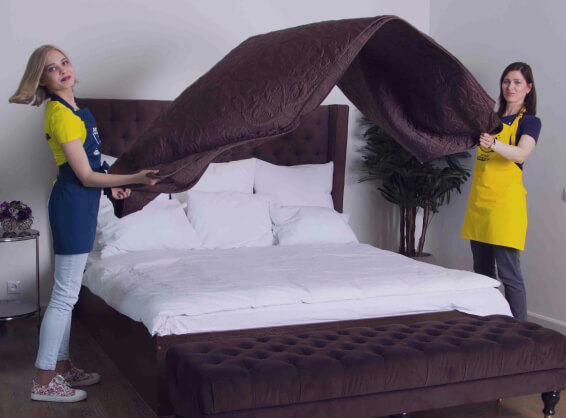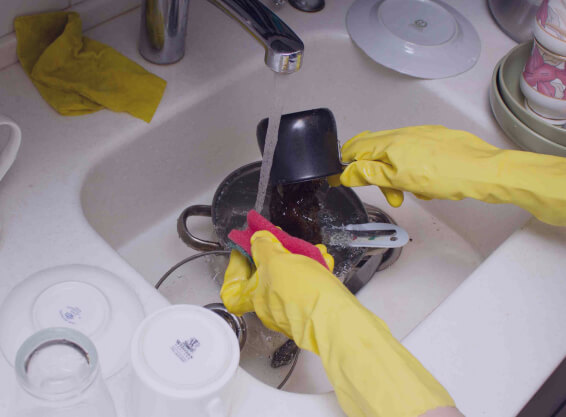 What does an end of tenancy cleaning price include?
Depending on the expert service you pick and what services they offer, the specifics of an end of tenancy clean will vary. Normally, your home will receive a deep clean, including dusting and cleaning any cabinets, cupboards, and drawers by a professional cleaner to remove any stains.
The sinks, bathtubs, and showers will be scrubbed clean, as well as any en suite bathrooms, and the tiles will be cleaned to get rid of any mold. In-depth limescale removal cleaning will be performed on the shower head.
Deep cleaning of all surfaces, including the floors, walls, skirting boards and ceilings, is typically part of the procedure. Ovens, refrigerators, washing machines, and other kitchen appliances all receive thorough interior and exterior cleaning.
The fixtures, tiles, and grout in bathrooms and kitchens go through a thorough cleaning and disinfection process. In addition to completely vacuuming or steam cleaning the carpets and furniture, windows, frames, and sills are cleaned. All areas are dusted, and cobwebs are also removed.
Hiring an end of tenancy cleaning team normally guarantees that the home is left in immaculate shape for the subsequent tenants and may encompass other particular activities as needed.
Why choose eMop?
Clear prices

Prices that are transparent and free of ambiguity enable customers to make well-informed choices. Ensuring there are no surprises or hidden fees improves client happiness and trust. Most cleaning companies may hide their service costs, but for eMop, you know the price of the professional cleaning services at the moment of booking.

Pay-as-you-go approach

Your bank account will be put on hold to cover the projected cost of your reservation. You will only be charged for the time a tenancy cleaner actually worked after the cleaning session is over. You only pay for the actual time they spent cleaning your home.

Insured and accredited cleaners

A thorough background check is carried out on our end of tenancy cleaners to examine their past records. This is to ensure the safety of our customers. In addition to that, our professional clean team are duly insured and licensed to carry out cleaning activities in the UK.




They are trained and have become professional cleaners over time and can fit into any professional cleaning company. You can be sure to get professional end of tenancy cleaning services when you choose eMop. If you need office cleaning also, eMop cleaners can help also.