Professional Havering Cleaners
What our clients say
5

The cleaning of the apartment was excellent. thanks to Anna for the work!

Barnaby Rodgers

3rd of August, 2022

5

The cleaning of the house was done with high quality, special thanks for cleaning the oven, now it is like new!

Sophia Doyle

2nd of August, 2022

5

Very professional friendly cleaner! My house is clean again, thank you!

Alvin Parker

27th of July, 2022

5

Awesoome service and good cleaners!

Clarence Austin

24th of July, 2022

5

I booked an end of tenancy clean and it was done superbly i will definitely book soon at my new place once the renovations are complete

Darren Austin

29th of June, 2022
Pricing for cleaning in Havering
What is included in eMop standard cleaning?
Dusting all accessible surfaces
Wiping mirrors and glass fixtures
Wiping appliances
Folding clothes and arranging things
Wiping doors, door handles, and switches
Cleaning lighting appliances, and chandeliers
Vacuum cleaning of the carpets and washing the floor and skirting boards
Taking out rubbish
Washing and sanitizing the toilet, the sink and the bidet
Cleaning and washing the shower and the tub
Wiping down mirrors, glass fixtures and lighting appliance
Dusting all accessible surfaces
Wiping down walls, doors, door handles and switches
Vacuuming and washing the floor and skirting boards
Taking out rubbish
Cleaning all accessible surfaces from dust and grease (sink, sink faucet, table surface, stove and kitchen equipment)
Cleaning the front, upper and bottom kitchen facades
Vacuuming and washing the floor and skirting boards
Wiping doors, door handles, and switches
Doing washing-up
Taking out rubbish
Dusting of desks and computer equipment
Vacuum cleaning carpets mopping the floor, and cleaning skirting boards
Wiping mirrors and glass fixtures
Toilet and shower washing and sanitizing
Kitchen cleaning: washing all used crockery and equipment as well as cleaning all the external surfaces
Taking out rubbish and replacing with new bin liners
Dusting all accessible surfaces
Cleaning mirrors and glass surfaces
Cleaning the front door (inside)
Vacuuming and mopping the floor and the skirting boards
Arranging things
Taking out rubbish
Why choose eMop?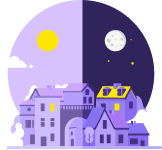 24/7 Availability
Pick a date and time that suits you. You can even book for same day cleaning, 4 hours in advance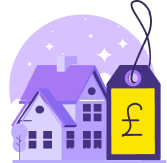 Pay as You Go
We charge clients only for the actual time an eMopper spends at your property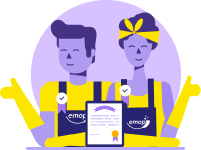 Bespoke Service
You can choose which rooms you wish us to clean and book only the services you need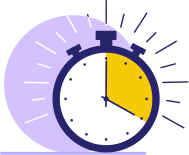 Last minute cleaning
Need urgent cleaning? You can make a booking 4 hours in advance
eMop Cleans Up in Havering

52.5
One-off clean completed

105
Homes cleaned

42
Regular clients

5.25
End of tenancy clean completed

203
Average clean duration, min

4.2
eMop Cleaners

36.75
Same day clean completed

42
Next day clean completed
Book your cleaning in Havering
Choose time and date, pay and wait for your cleaner.
Info about Havering
More than half of the Havering Northeast Harbour area, in Outer London, is covered by the Metropolitan Green Belt: forests, gardens, parks and uninhabited open spaces. Two hundred twenty-six thousand people inhabit a city that is just over 100 square kilometres.
The central part of the housing stock is formed by low-rise suburban developments. Still, in the south, there is the main commercial centre of the district - Haringey, where the offices of companies, shopping arcades, bars and nightclubs are concentrated. Other major communes include Hornchurch, Upminster and Rainham. Near the latter, there is a small industrial zone on the River Thames.
Havering is conveniently located between the cultural centres of London and Essex, so in the Borough people have access to many attractions. Over the last century, Havering has been densely populated by London Underground stations and high-speed rail links to central London with stations in Haringey and Upminster.
This borough covers the following postcodes: RM1, RM2, RM3, RM4, RM5, RM6, RM7, RM8, RM9
eMop in Havering
Easy Domestic Cleaning Solution
Many people have some doubts when it comes to asking for expert help around the house. Now, it is time to destroy that myth surrounding cleaning services. eMop in Havering is affordable, safe and comfortable.
To apply for eMop cleaning, you just have to:
Give us relevant data in the online request form
Add adjustments to the chosen services
Get confirmation from a cleaner via mobile app or email
Have a pleasant time while your clean-up is being taken care of
Service eMop in Havering
There are many pieces of evidence that eMop house cleaning is a high-quality service offering:
Reasonable prices � from18/h/h
By the minute payment
Cleaners with considerable experience
Eco-friendly cleaning stuff
Sometimes you don't need a certain kind of service, like vacuuming or washing-up, or, you may want to arrange some additions suitable just for your occasion. Use our customizable service for such days.
If you have unexpected guests, but your home is nowhere near ready, we can offer a same day cleaning option, which is available 24/7 so that you are never caught off-guard.
eMop cleaning service in Havering provides real value for the money. You will no longer have to rush home after a busy day to start cleaning� as your space will already be clean, thanks to our experienced, professional team.
Frequently asked questions
Do cleaners provide equipment / products?
If you do not have your own equipment/ products, please request a cleaner to the equipment or products. You will be charged additionally for an order with the equipment/ products.
Why is the estimated price for the cleaning more than what I chose?
The minimum duration of the job is 3 hours. If the cleaner finishes early, please give them another task.
I need a quotation for end of tenancy / one off / carpet (combined) order.
Please request a quote in our website simply entering your postcode. Please add all items you need to be cleaned and you will receive the quotation for the service.
Is there a guarantee of a refund if the job isn't done up to standard?
According to eMop policy we do not provide any refunds. However, in case of any complaint, we will investigate the case, review the evidence and get back to you with a proposed solution in accordance with eMop policy. The full description of the complaint followed by picture evidence will be requested.
When will I get a confirmation for my booking?
As soon as you make a booking it becomes available to all cleaners in eMop platform. The time of the booking confirmation depends on the availability of the cleaners in the area and the type of the cleaning you request. eMop team will contract you if there is no availability for the chosen time and offer you the closest available time of the cleaning.
Boroughs we cover in London