Domestic cleaning services in West London
What our clients say
5

#187173 Oxana - cleanest my house has ever been. Thank you.

Laith Mubarak

4th of August, 2022

5

The cleaning of the house was done with high quality, special thanks for cleaning the oven, now it is like new!

Sophia Doyle

2nd of August, 2022

5

Nolene is great. Have used this service a couple times and it's really good when you need your place cleaned every now and then. Would recommend.

Liam McKay

8th of July, 2022

5

I used eMop recently for the first time, and i couldn't be happier with the cleaning results. The cleaners did a great job. Looking forward to the regular session.

Marjory Chapman

26th of June, 2022

5

Had an posible experience with eMop cleaning service will continue to recommend to all friends and family!

David Cameron

24th of June, 2022
Pricing for cleaning in West London
What is included in eMop standard cleaning?
Dusting all accessible surfaces
Wiping mirrors and glass fixtures
Wiping appliances
Folding clothes and arranging things
Wiping doors, door handles, and switches
Cleaning lighting appliances, and chandeliers
Vacuum cleaning of the carpets and washing the floor and skirting boards
Taking out rubbish
Washing and sanitizing the toilet, the sink and the bidet
Cleaning and washing the shower and the tub
Wiping down mirrors, glass fixtures and lighting appliance
Dusting all accessible surfaces
Wiping down walls, doors, door handles and switches
Vacuuming and washing the floor and skirting boards
Taking out rubbish
Cleaning all accessible surfaces from dust and grease (sink, sink faucet, table surface, stove and kitchen equipment)
Cleaning the front, upper and bottom kitchen facades
Vacuuming and washing the floor and skirting boards
Wiping doors, door handles, and switches
Doing washing-up
Taking out rubbish
Dusting of desks and computer equipment
Vacuum cleaning carpets mopping the floor, and cleaning skirting boards
Wiping mirrors and glass fixtures
Toilet and shower washing and sanitizing
Kitchen cleaning: washing all used crockery and equipment as well as cleaning all the external surfaces
Taking out rubbish and replacing with new bin liners
Dusting all accessible surfaces
Cleaning mirrors and glass surfaces
Cleaning the front door (inside)
Vacuuming and mopping the floor and the skirting boards
Arranging things
Taking out rubbish
Why choose eMop?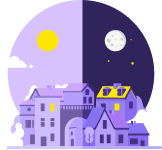 24/7 Availability
Pick a date and time that suits you. You can even book for same day cleaning, 4 hours in advance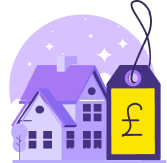 Pay as You Go
We charge clients only for the actual time an eMopper spends at your property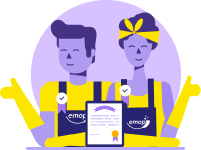 Bespoke Service
You can choose which rooms you wish us to clean and book only the services you need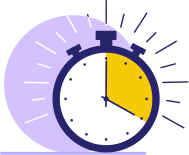 Last minute cleaning
Need urgent cleaning? You can make a booking 4 hours in advance
eMop Cleans Up in West London

576
One-off clean completed

1152
Homes cleaned

460.8
Regular clients

57.6
End of tenancy clean completed

2022
Average clean duration, min

46.08
eMop Cleaners

403.2
Same day clean completed

460.8
Next day clean completed
Book your cleaning in West London
Choose time and date, pay and wait for your cleaner.
Info about West London
West London is popular as it houses the area known as the �West End� with its shops and theatres. West London lies north of the river Thames and extends from its historical and commercial core of Westminster, famous for the Abbey of course and the Palace of Westminster and the Houses of Parliament across to Chiswick.
With easy access to the west of England via motorways and railways, West London is very popular as a commuter access point and has easy access to Heathrow airport via the Heathrow Express at Paddington and Piccadilly line on the tube. The housing variety in West London is wide: from world-famous townhouses in Notting Hill or quiet residential areas of Chiswick to small studio flats in Shepherd's Bush.
This part of London covers the following postcodes: W1, W2, W3, W4, W5, W6, W7, W8, W9, W10, W11, W12, W13, W14
eMopping West London
Hiring professional cleaners in West London goes beyond affordability and eMop cleaning services in West London saves you time, ensures proper house cleaning, and gives your surroundings a breath of fresh air.
Why eMop?
The highly desirable West London housing area is pricey, so people always appreciate affordable cleaning services. Our prices start from £18/hr, which is a steal to get your house professionally cleaned. If the cleaning process takes more or less than an hour, we offer payment by the minute.
We are one of the best cleaning agencies in London in general and West London in particular. If needed, our cleaners will arrive at your West London house or office on the same day.
The types of domestic cleaning services offered extends well beyond the standard packages. So, you can easily customise your order depending on what your specific requirements for cleaning are at the time, for example, you can easily order end of tenancy cleaning or office cleaning.
More about our process
Manage cleaning online or on the app, including booking, payments, and any changes
Select what type of cleaning you need done– home, office, specific rooms (bedroom, kitchen, bathroom, etc.)
Select the day and time for cleaning that is convenient for you
Read the numerous reviews of our West London cleaners
Wait for your cleaner and that's it, the task is delegated, and you can enjoy your free time without cleaning anything by yourself.
Our cleaning company in West London is environmentally conscious, and we care about your wellbeing, so we only use safe products. We provide thorough, high-quality cleaning without cutting corners. The relationship with our clients and your trust are of the utmost importance.
Frequently asked questions
Do cleaners provide equipment / products?
If you do not have your own equipment/ products, please request a cleaner to the equipment or products. You will be charged additionally for an order with the equipment/ products.
Why is the estimated price for the cleaning more than what I chose?
The minimum duration of the job is 3 hours. If the cleaner finishes early, please give them another task.
I need a quotation for end of tenancy / one off / carpet (combined) order.
Please request a quote in our website simply entering your postcode. Please add all items you need to be cleaned and you will receive the quotation for the service.
Is there a guarantee of a refund if the job isn't done up to standard?
According to eMop policy we do not provide any refunds. However, in case of any complaint, we will investigate the case, review the evidence and get back to you with a proposed solution in accordance with eMop policy. The full description of the complaint followed by picture evidence will be requested.
When will I get a confirmation for my booking?
As soon as you make a booking it becomes available to all cleaners in eMop platform. The time of the booking confirmation depends on the availability of the cleaners in the area and the type of the cleaning you request. eMop team will contract you if there is no availability for the chosen time and offer you the closest available time of the cleaning.
Other areas we cover in London