How much does deep cleaning cost?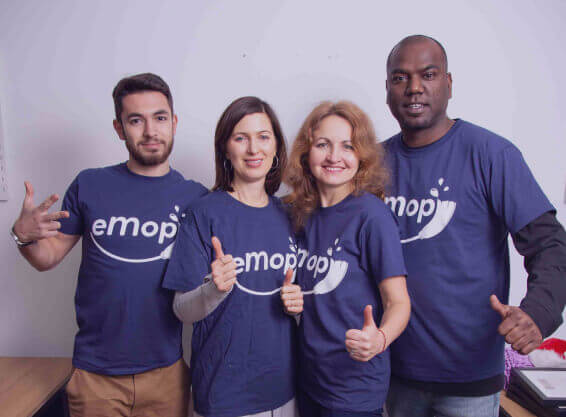 An hour of deep cleaning service normally costs £20 (which is an average cost of deep cleaning), which is a bit more than regular cleaning jobs. In reality, the hourly rate can be anywhere between £15 and £35. This is divided into average, minimum, and maximum deep cleaning costs, which are each £20, £15, and £35 in total.
The cost of deep cleaning services in the UK may vary depending on several factors, such as the size of the home, the level of cleaning needed, and the location.
For eMop, our cost of deep cleaning starts from £17/h, and the prices are given below:
Next day: £17/h

Same day: £29/h

Peak: £19/h

Night: £29/h

End of tenancy: £39
What is included in the cost of deep cleaning house service?
Although many businesses' normal deep cleaning cost and packages will vary, the following services are typically provided:
Cleaning the woodwork, baseboards, lamps, ceiling fans, shades, and light fixtures.
Clearing the exterior of appliances of cobwebs.
Cleaning the toilets, showers, baths, and sinks.
Dusting the sides and bottoms of each piece of furniture.
Furniture cleaning and polishing.
Cleaning the stoves and the backsplash.
Cleaning and sanitizing bathrooms as well as all glass surfaces.
Sweeping, mopping, or steam cleaning the floors.
Cleaning the stairs, counters, and doors.
Disinfecting the toilet inside and out.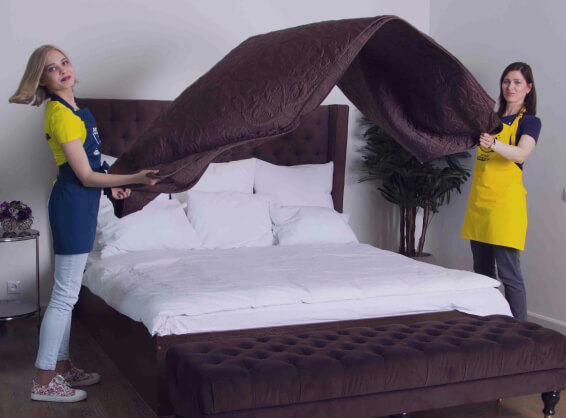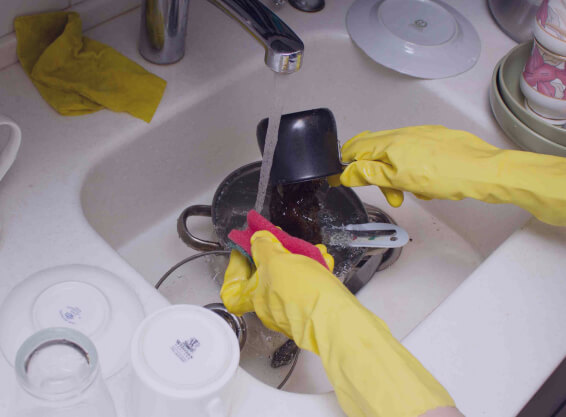 Shining taps and cleaning and descaling sinks.
Cleaning tiles, getting rid of mold, and wiping tiles.
Polishing internal windows, including the ledges and sills.
Cleaning the interior, outside, and tops of any cabinets or wardrobes.
Tidying curtain rails, picture rails, cornices, and coving.
Cleaning and polishing photos and mirrors.
Cleaning the appliances; vacuuming or sweeping the floors.
Cleaning work surfaces in the kitchen.
Carpet cleaning.
Cleaning drawers, fixtures, and shelves.
Mopping tiles, interior windows, doors, and skirting.
Cleaning sink and taps.
Our cleaners are also capable of handling any additional cleaning tasks that you request. You can make this request when you are booking our services.
What factors impact the price of a deep clean?
The size of the property

The size of homes varies greatly around the UK, ranging from studio apartments to mansions with a lot of rooms. The bigger the property is, the more ground your deep cleaner will need to cover, so the more will be the cost of deep cleaning. However, it's also feasible to find packages for particular property types, which may end up being more affordable overall.

Your location

The cost of deep cleaning will vary depending on where you live, owing to operating cost differences. With a UK average cost of £15 per hour, the North East is generally the most affordable region to outsource deep cleaning. At £25 per hour, London is the most costly city.




No matter where you are in the UK, you should expect some price differences in cost of deep cleaning, because the hourly rate ranges from £15 to £35.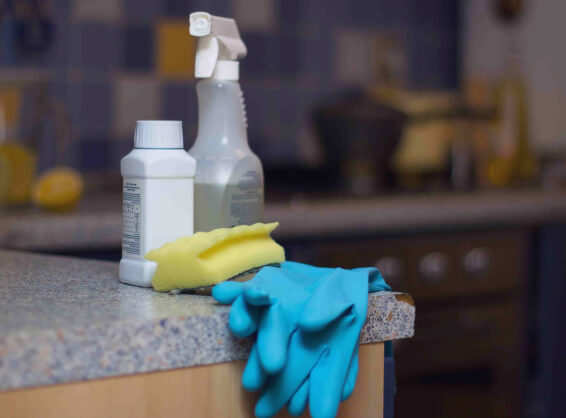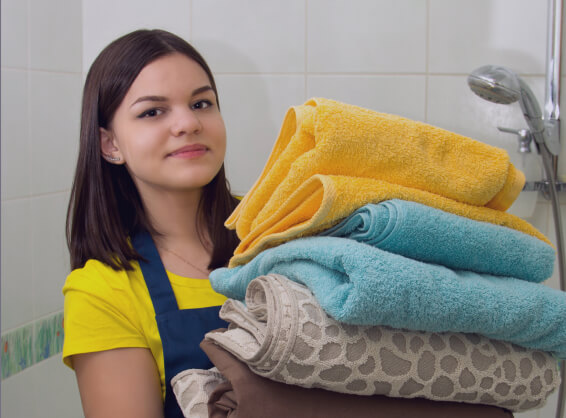 The degree of cleaning needed

Depending on the state of the property, different levels of cleaning may be necessary. A duster or cloth can remove some debris, but for deeper stains—especially on carpets or upholstery—steam cleaning may be necessary.




The task will probably be more difficult if it has been a while since the property was properly cleaned. Although all forms of deep cleaning are more comprehensive than normal cleaning, some tasks are more challenging than others and need more effort and expense to execute.




Deep cleaning costs between £45 and £300 to finish.

Time needed for the job

Some deep cleans can take 2-3 hours, while others will take the entire day. The quote will include a significant portion of the estimated total time required for the project, according to your specialist.
Cleaners' health and safety

Mold, germs, and other pathogen exposure are potential hazards for cleaners. There may be a lot of hazardous material on the property if it has been vacant for a while.




It's important to remember that deep cleaners normally won't accept dangerous jobs. In that case, you'll need to wait till a qualified expert has removed the dangers. In either case, you can anticipate that these jobs will be more expensive than regular cleaning tasks.

Accessibility

Deep cleaning costs may vary depending on the space's accessibility and the amount of debris. The cost of cleaning services may increase if the cleaning team has trouble getting to certain locations or if they have to spend more time moving furniture or other items.

It's crucial to keep in mind that various cleaning service companies may have distinct pricing systems and policies. To get precise pricing information, it is advised to talk about the particulars of your deep cleaning requirements and request estimates from several businesses.

A price rise may also result from the addition of extra services like oven cleaning, fridge, ironing, microwave, bed making, outdoor cleaning, laundry, kitchen, bookcase, and window cleaning.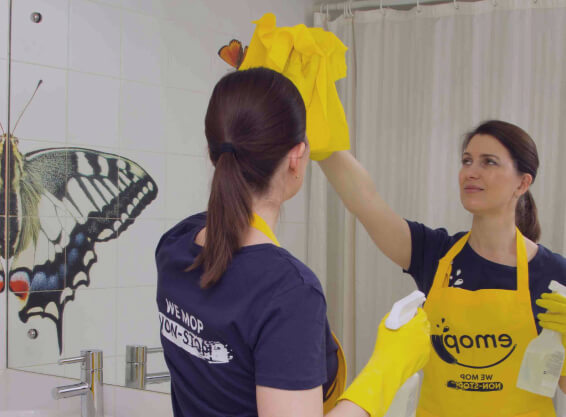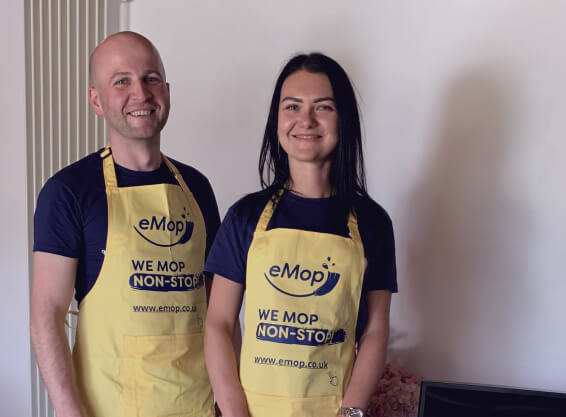 Why choose eMop?
Clear prices

Prices that are transparent and free of ambiguity enable customers to make well-informed choices. Ensuring there are no surprises or hidden fees improves client happiness and trust. Most cleaning companies may hide their service costs, but for eMop, you know the price of the professional cleaning services at the moment of booking.

Pay-as-you-go approach

Your bank account will be put on hold to cover the projected cost of your reservation. You will only be charged for the time a deep cleaner actually worked after the cleaning session is over. You only pay for the actual time they spent on your property.

Insured and accredited cleaners

A thorough background check is carried out on our deep cleaners to examine their past records. This is to ensure the safety of our customers. In addition to that, our professional clean team is duly insured and licensed to carry out cleaning work in the UK.




They are trained and equipped with the right cleaning materials to provide excellent services to our customers. You can be sure to get professional deep cleaning services when you choose eMop. eMop cleaners carry out regular and after-party cleaning services also.