Professional East London Cleaners
What our clients say
5

Fantastic people, brilliant staff and easy to use app. Not one problem has occurred with emop so far

izzy d

4th of August, 2022

5

#187173 Oxana - cleanest my house has ever been. Thank you.

Laith Mubarak

4th of August, 2022

5

My interview was yesterday. It was great to meet and talk with Nishani. She put me at ease by explaining everything in great detail. She also called me after the interview and again this morning to go over everything. The app is extremely easy to use, and I understand everything about emop, from jobs to payments to penalties. Thank you so much I am very excited for my day 1😊

Younes El-Masri

20th of July, 2022

5

182533 - Abdullah was professional, friendly and extremely thorough. Fantastic service :)

Paul Matthews

12th of July, 2022

5

Had an posible experience with eMop cleaning service will continue to recommend to all friends and family!

David Cameron

24th of June, 2022
Pricing for cleaning in East London
What is included in eMop standard cleaning?
Dusting all accessible surfaces
Wiping mirrors and glass fixtures
Wiping appliances
Folding clothes and arranging things
Wiping doors, door handles, and switches
Cleaning lighting appliances, and chandeliers
Vacuum cleaning of the carpets and washing the floor and skirting boards
Taking out rubbish
Washing and sanitizing the toilet, the sink and the bidet
Cleaning and washing the shower and the tub
Wiping down mirrors, glass fixtures and lighting appliance
Dusting all accessible surfaces
Wiping down walls, doors, door handles and switches
Vacuuming and washing the floor and skirting boards
Taking out rubbish
Cleaning all accessible surfaces from dust and grease (sink, sink faucet, table surface, stove and kitchen equipment)
Cleaning the front, upper and bottom kitchen facades
Vacuuming and washing the floor and skirting boards
Wiping doors, door handles, and switches
Doing washing-up
Taking out rubbish
Dusting of desks and computer equipment
Vacuum cleaning carpets mopping the floor, and cleaning skirting boards
Wiping mirrors and glass fixtures
Toilet and shower washing and sanitizing
Kitchen cleaning: washing all used crockery and equipment as well as cleaning all the external surfaces
Taking out rubbish and replacing with new bin liners
Dusting all accessible surfaces
Cleaning mirrors and glass surfaces
Cleaning the front door (inside)
Vacuuming and mopping the floor and the skirting boards
Arranging things
Taking out rubbish
Why choose eMop?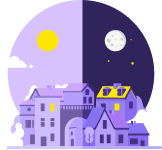 24/7 Availability
Pick a date and time that suits you. You can even book for same day cleaning, 4 hours in advance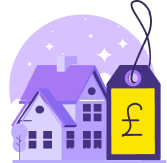 Pay as You Go
We charge clients only for the actual time an eMopper spends at your property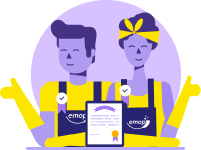 Bespoke Service
You can choose which rooms you wish us to clean and book only the services you need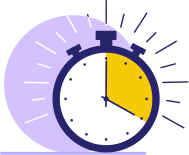 Last minute cleaning
Need urgent cleaning? You can make a booking 4 hours in advance
eMop Cleans Up in East London

423
One-off clean completed

846
Homes cleaned

338.4
Regular clients

42.3
End of tenancy clean completed

1600
Average clean duration, min

33.84
eMop Cleaners

296.1
Same day clean completed

338.4
Next day clean completed
Book your cleaning in East London
Choose time and date, pay and wait for your cleaner.
Info about East London
East London is a busy, historically rich area, stretching east of the ancient City of London and north of the River Thames. East London is generally defined as the 6 East boroughs (Tower Hamlets, Newham, Waltham Forest, Barking and Dagenham, Redbridge, Havering) and parts of Hackney. In total, these boroughs accommodate almost 2 million residents, which makes it the busiest East London sub-region.
In the past decade, the area has been subject to tremendous regeneration and has become a trendy social hub. East London also houses the vital financial centre of canary Wharf. It integrates building with vast post-war spaces, warehouse flats, and modern luxury properties and is the location of Elizabeth Park, the new hoem of West Ham football club and the post-Olympoic stadia
This part of London covers the following postcodes: E1, E2, E3, E4, E5, E6, E7, E8, E9, E10, E11, E12, E13, E14, E15, E16, E17, E18, E20
eMopping East London
The last thing you want to do after a long day at work or an exhausting time looking after your kids, is to clean your flat/house. Fortunately for you, there is now an option to call in a team of professional domestic cleaners in East London with extensive experience. We are eMop. Put your cleaning duties on us and will we do it for you!
eMop cleaners in East London
We are a modern cleaning company in East London with excellent standards. We don't want our customers to waste their energy on a lengthy cleaning booking procedure; instead, order your cleaning online by filling in a convenient application form. The prices for cleaning services in East London are ridiculously low for East London – starting at just £18/hr.
Moreover, you will be only charged for the hours our eMopper actually does your cleaning work – You Pay As You Go. Plenty of homeowners in East London already use our cleaning services, so contact us at any time, 24/7, to get your cleaning done.
More about the process
We only use anti-allergenic and environmentally safe cleaning products. Our house cleaning services in East London won't have an impact on you, your children or your pets.
We can clean your home as well as your office. You choose the place!
We also offer a lot of additional services, from cleaning windows or your balcony to changing the bed linens.
We are ready to take your domestic chores off your hands, and believe us, you won't want to take them back.
What Are eMop's Criteria for Staff Selection?
Highly professional personnel are of the utmost importance for a local cleaning company because customers' satisfaction depends directly on their skills and efforts. At eMop, we are very meticulous about staff selection.
Each cleaning specialist in our team is thoroughly checked before recruitment. We test their knowledge and references. Thus, all of our workers are trustworthy and well-motivated. They are experts in regulardaily and deep cleaning in East London of a home or office.
We train our staff to deliver each service at the highest level following all Health & Safety procedures:
Our employees wear a branded uniform with good protective features.
They always look neat and do not smoke or use strong perfume.
They are fully equipped with different cleaning supplies.
They are always on time according to schedule.
They know how to make your property impeccably clean and cope with different tasks, whether it be an end-of-tenancy cleaning in East London, hoovering the carpet, ironing, or a thorough oven cleaning.
They make sure your belongings stay completely safe; what's more, our insurance protects against property damage.
Frequently asked questions
Do cleaners provide equipment / products?
If you do not have your own equipment/ products, please request a cleaner to the equipment or products. You will be charged additionally for an order with the equipment/ products.
Why is the estimated price for the cleaning more than what I chose?
The minimum duration of the job is 3 hours. If the cleaner finishes early, please give them another task.
I need a quotation for end of tenancy / one off / carpet (combined) order.
Please request a quote in our website simply entering your postcode. Please add all items you need to be cleaned and you will receive the quotation for the service.
Is there a guarantee of a refund if the job isn't done up to standard?
According to eMop policy we do not provide any refunds. However, in case of any complaint, we will investigate the case, review the evidence and get back to you with a proposed solution in accordance with eMop policy. The full description of the complaint followed by picture evidence will be requested.
When will I get a confirmation for my booking?
As soon as you make a booking it becomes available to all cleaners in eMop platform. The time of the booking confirmation depends on the availability of the cleaners in the area and the type of the cleaning you request. eMop team will contract you if there is no availability for the chosen time and offer you the closest available time of the cleaning.
Other areas we cover in London