Professional Brent Cleaners
What our clients say
5

Fantastic people, brilliant staff and easy to use app. Not one problem has occurred with emop so far

izzy d

4th of August, 2022

5

#187173 Oxana - cleanest my house has ever been. Thank you.

Laith Mubarak

4th of August, 2022

5

My interview was yesterday. It was great to meet and talk with Nishani. She put me at ease by explaining everything in great detail. She also called me after the interview and again this morning to go over everything. The app is extremely easy to use, and I understand everything about emop, from jobs to payments to penalties. Thank you so much I am very excited for my day 1😊

Younes El-Masri

20th of July, 2022

5

Nolene is great. Have used this service a couple times and it's really good when you need your place cleaned every now and then. Would recommend.

Liam McKay

8th of July, 2022

5

Outstanding service.
The quality of cleaning is excellent. They are dependable. A morning appointment is very important to me and they always keep that timeframe. Thankyou and we'll fine Emop

Leila Dadi

27th of June, 2022
Pricing for cleaning in Brent
What is included in eMop standard cleaning?
Dusting all accessible surfaces
Wiping mirrors and glass fixtures
Wiping appliances
Folding clothes and arranging things
Wiping doors, door handles, and switches
Cleaning lighting appliances, and chandeliers
Vacuum cleaning of the carpets and washing the floor and skirting boards
Taking out rubbish
Washing and sanitizing the toilet, the sink and the bidet
Cleaning and washing the shower and the tub
Wiping down mirrors, glass fixtures and lighting appliance
Dusting all accessible surfaces
Wiping down walls, doors, door handles and switches
Vacuuming and washing the floor and skirting boards
Taking out rubbish
Cleaning all accessible surfaces from dust and grease (sink, sink faucet, table surface, stove and kitchen equipment)
Cleaning the front, upper and bottom kitchen facades
Vacuuming and washing the floor and skirting boards
Wiping doors, door handles, and switches
Doing washing-up
Taking out rubbish
Dusting of desks and computer equipment
Vacuum cleaning carpets mopping the floor, and cleaning skirting boards
Wiping mirrors and glass fixtures
Toilet and shower washing and sanitizing
Kitchen cleaning: washing all used crockery and equipment as well as cleaning all the external surfaces
Taking out rubbish and replacing with new bin liners
Dusting all accessible surfaces
Cleaning mirrors and glass surfaces
Cleaning the front door (inside)
Vacuuming and mopping the floor and the skirting boards
Arranging things
Taking out rubbish
Why choose eMop?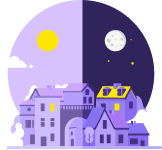 24/7 Availability
Pick a date and time that suits you. You can even book for same day cleaning, 4 hours in advance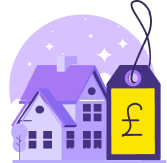 Pay as You Go
We charge clients only for the actual time an eMopper spends at your property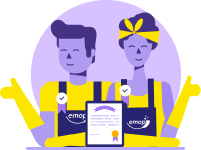 Bespoke Service
You can choose which rooms you wish us to clean and book only the services you need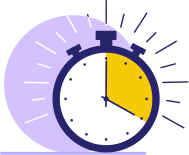 Last minute cleaning
Need urgent cleaning? You can make a booking 4 hours in advance
eMop Cleans Up in Brent

48.5
One-off clean completed

97
Homes cleaned

38.8
Regular clients

4.85
End of tenancy clean completed

199
Average clean duration, min

3.88
eMop Cleaners

33.95
Same day clean completed

38.8
Next day clean completed
Book your cleaning in Brent
Choose time and date, pay and wait for your cleaner.
Info about Brent
This part of Greater London is crossed by the Thames tributary of the Brent River, which gave it its name. Borough (the name of the London metropolitan area) Brent was formed in 1965, from two large districts of the city - Willesden and Wembley.
There are residential quarters, industrial enterprises, and shopping centres. On two thousand big and small streets, there are about one and a half thousand shops, more than two hundred shopping centres, restaurants, clubs and bars. One of the attractions includes the supplier of Swedish furniture, IKEA.
Brent is considered one of the major metropolitan centres. Its population has been growing significantly in the 20th century, due to the overall suburban growth of London. These days, Brent forms one of the biggest retail and commercial areas and also has a superb nightlife.
This borough covers the following postcodes: HA9, HA0, NW10, NW9, NW6, NW2
eMop in Brent
Quick and Smart Cleaning
Nowadays, we have all learned that by delegating your specific tasks to experts, you can get the most noticeable results. This also refers to professional cleaning service in Brent as well. Using eMop, you can be sure you get your space is as clean as possible, while you can enjoy your day off.
Here are most of the advantages you receive with eMop:
Price level for domestic cleaning � starting from18/h/h
Simple payment � your service provides a by the minute charge for extra time
Comfort booking � booking is made on the website or mobile app
Fast response � 24/7 and same day cleaning available
Modification of services � you can change the basic packages
Safety � we only use non-toxic cleaning supplies.
Professional house cleaners - every cleaner is rigorously tested and works following eMop quality standards.
Dozens of positive reviews confirm that you can trust eMop and let our trained team take care of the chores.
Cleanup with eMop in Brent
To call for our cleaning service, you just have to send in a request. It should mention what type of cleaning services you need, the spaces that need cleaning and any additional services required. We can work with various kinds of areas � from homes to offices, from small kitchens to big halls.
We are dedicated to helping the Brent community prosper. Take this opportunity and start living your life to the fullest, free from all domestic duties!
Frequently asked questions
Do cleaners provide equipment / products?
If you do not have your own equipment/ products, please request a cleaner to the equipment or products. You will be charged additionally for an order with the equipment/ products.
Why is the estimated price for the cleaning more than what I chose?
The minimum duration of the job is 3 hours. If the cleaner finishes early, please give them another task.
I need a quotation for end of tenancy / one off / carpet (combined) order.
Please request a quote in our website simply entering your postcode. Please add all items you need to be cleaned and you will receive the quotation for the service.
Is there a guarantee of a refund if the job isn't done up to standard?
According to eMop policy we do not provide any refunds. However, in case of any complaint, we will investigate the case, review the evidence and get back to you with a proposed solution in accordance with eMop policy. The full description of the complaint followed by picture evidence will be requested.
When will I get a confirmation for my booking?
As soon as you make a booking it becomes available to all cleaners in eMop platform. The time of the booking confirmation depends on the availability of the cleaners in the area and the type of the cleaning you request. eMop team will contract you if there is no availability for the chosen time and offer you the closest available time of the cleaning.
Boroughs we cover in London