Professional Bexley Cleaners
What our clients say
5

#187173 Oxana - cleanest my house has ever been. Thank you.

Laith Mubarak

4th of August, 2022

5

The cleaning of the apartment was excellent. thanks to Anna for the work!

Barnaby Rodgers

3rd of August, 2022

5

The house is immaculately clean! Thanks!

Robert Short

31st of July, 2022

5

#178488
I was able to get a full clean in my flat and booked in the morning on the same day with short notice. As I had covid in the previous week and visitors coming with high health risk the next couple days.
Both Azad and Arzo were both great friendly cleaners. As it was my first time hiring cleaners, they answered any questions or concerns I had. They even taught me a few tips for when I clean myself which I appreciated very much. After the cleaning was done it put me as ease with a clean flat and my visitors were fine. I would hire them again in the future.

Hannah Wong

30th of June, 2022

5

I used eMop recently for the first time, and i couldn't be happier with the cleaning results. The cleaners did a great job. Looking forward to the regular session.

Marjory Chapman

26th of June, 2022
Pricing for cleaning in Bexley
What is included in eMop standard cleaning?
Dusting all accessible surfaces
Wiping mirrors and glass fixtures
Wiping appliances
Folding clothes and arranging things
Wiping doors, door handles, and switches
Cleaning lighting appliances, and chandeliers
Vacuum cleaning of the carpets and washing the floor and skirting boards
Taking out rubbish
Washing and sanitizing the toilet, the sink and the bidet
Cleaning and washing the shower and the tub
Wiping down mirrors, glass fixtures and lighting appliance
Dusting all accessible surfaces
Wiping down walls, doors, door handles and switches
Vacuuming and washing the floor and skirting boards
Taking out rubbish
Cleaning all accessible surfaces from dust and grease (sink, sink faucet, table surface, stove and kitchen equipment)
Cleaning the front, upper and bottom kitchen facades
Vacuuming and washing the floor and skirting boards
Wiping doors, door handles, and switches
Doing washing-up
Taking out rubbish
Dusting of desks and computer equipment
Vacuum cleaning carpets mopping the floor, and cleaning skirting boards
Wiping mirrors and glass fixtures
Toilet and shower washing and sanitizing
Kitchen cleaning: washing all used crockery and equipment as well as cleaning all the external surfaces
Taking out rubbish and replacing with new bin liners
Dusting all accessible surfaces
Cleaning mirrors and glass surfaces
Cleaning the front door (inside)
Vacuuming and mopping the floor and the skirting boards
Arranging things
Taking out rubbish
Why choose eMop?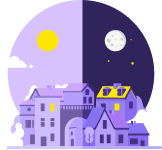 24/7 Availability
Pick a date and time that suits you. You can even book for same day cleaning, 4 hours in advance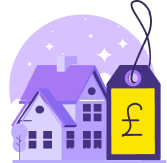 Pay as You Go
We charge clients only for the actual time an eMopper spends at your property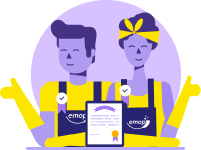 Bespoke Service
You can choose which rooms you wish us to clean and book only the services you need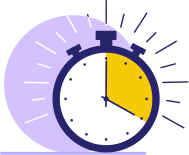 Last minute cleaning
Need urgent cleaning? You can make a booking 4 hours in advance
eMop Cleans Up in Bexley

54
One-off clean completed

108
Homes cleaned

43.2
Regular clients

5.4
End of tenancy clean completed

205
Average clean duration, min

4.32
eMop Cleaners

37.8
Same day clean completed

43.2
Next day clean completed
Book your cleaning in Bexley
Choose time and date, pay and wait for your cleaner.
Info about Bexley
Much of Bexley remained uninhabited until the 19th century: the detached estates were separated by parks and open plots, which predetermined the modern residential development. Several settlements in the area are mentioned in William the Conqueror's fiscal, Book of the Last Judgement, and the village received its own charter in 814.
Bexley, a southeast borough in Outer London, is one of the city's greenest areas, with more than a hundred parks and open spaces. The Thames Coast, which stretches for five miles along the northern border of the area, offers magnificent views and unlimited opportunities for recreation. Bexley is located in an area near the Thames Gateway, which the Tony Blair government has declared a priority for urban regeneration. In recent years, the influx of people into the borough has been increasing significantly.
This borough covers the following postcodes: DA14, DA15, DA16, DA17, DA18, SE9, SE2, SE28, DA5, DA6, DA7, DA8
eMop - professional cleaning company in Bexley
What is the booking process?
To get a cleaning service, you only have to complete a few simple steps:
Visit eMop's website or download our mobile app
Enter your postcode, address, preferable time and date, which rooms you need to be cleaned, and what additional services you want
After a short time, you will get an email confirming that our cleaner has accepted your request
Sit back, relax, and enjoy!
Top cleaners in Bexley
There are a lot of cleaning agencies in Bexley and in London. So, why should you choose to trust us with such an important thing as your house?
We care for our clients and our cleaning supplies are all tested and certified as anti-allergic and completely safe for the environment>
We can come to you the same day you place your request
We work every day of the week, 24 hours per day. You do not adjust to us, we adjust to you
Aside from the classic cleaning of rooms, we offer a wide variety of optional extras from window cleaning to changing bed linen
You pay only for the actual time our workers are cleaning, no overpaying
There are a lot of happy families in this borough who have tried our services and now are absolutely free of the monotonous work of cleaning their homes. Join the club!
Frequently asked questions
Do cleaners provide equipment / products?
If you do not have your own equipment/ products, please request a cleaner to the equipment or products. You will be charged additionally for an order with the equipment/ products.
Why is the estimated price for the cleaning more than what I chose?
The minimum duration of the job is 3 hours. If the cleaner finishes early, please give them another task.
I need a quotation for end of tenancy / one off / carpet (combined) order.
Please request a quote in our website simply entering your postcode. Please add all items you need to be cleaned and you will receive the quotation for the service.
Is there a guarantee of a refund if the job isn't done up to standard?
According to eMop policy we do not provide any refunds. However, in case of any complaint, we will investigate the case, review the evidence and get back to you with a proposed solution in accordance with eMop policy. The full description of the complaint followed by picture evidence will be requested.
When will I get a confirmation for my booking?
As soon as you make a booking it becomes available to all cleaners in eMop platform. The time of the booking confirmation depends on the availability of the cleaners in the area and the type of the cleaning you request. eMop team will contract you if there is no availability for the chosen time and offer you the closest available time of the cleaning.
Boroughs we cover in London