Professional Lewisham Cleaners
What our clients say
5

A fabulous one off clean which has now resulted in a regular fortnight clean.

charlotte Jones

22nd of July, 2022

5

Nolene is great. Have used this service a couple times and it's really good when you need your place cleaned every now and then. Would recommend.

Liam McKay

8th of July, 2022

5

The whole process was so straight forward and went smoothly. The app is easy to use and everything was broken down and explained to me properly. Can't wait to start my 1st job 😊

Moníqué Wilson

13th of July, 2022

5

I booked an end of tenancy clean and it was done superbly i will definitely book soon at my new place once the renovations are complete

Darren Austin

29th of June, 2022

5

Had an posible experience with eMop cleaning service will continue to recommend to all friends and family!

David Cameron

24th of June, 2022
Pricing for cleaning in Lewisham
What is included in eMop standard cleaning?
Dusting all accessible surfaces
Wiping mirrors and glass fixtures
Wiping appliances
Folding clothes and arranging things
Wiping doors, door handles, and switches
Cleaning lighting appliances, and chandeliers
Vacuum cleaning of the carpets and washing the floor and skirting boards
Taking out rubbish
Washing and sanitizing the toilet, the sink and the bidet
Cleaning and washing the shower and the tub
Wiping down mirrors, glass fixtures and lighting appliance
Dusting all accessible surfaces
Wiping down walls, doors, door handles and switches
Vacuuming and washing the floor and skirting boards
Taking out rubbish
Cleaning all accessible surfaces from dust and grease (sink, sink faucet, table surface, stove and kitchen equipment)
Cleaning the front, upper and bottom kitchen facades
Vacuuming and washing the floor and skirting boards
Wiping doors, door handles, and switches
Doing washing-up
Taking out rubbish
Dusting of desks and computer equipment
Vacuum cleaning carpets mopping the floor, and cleaning skirting boards
Wiping mirrors and glass fixtures
Toilet and shower washing and sanitizing
Kitchen cleaning: washing all used crockery and equipment as well as cleaning all the external surfaces
Taking out rubbish and replacing with new bin liners
Dusting all accessible surfaces
Cleaning mirrors and glass surfaces
Cleaning the front door (inside)
Vacuuming and mopping the floor and the skirting boards
Arranging things
Taking out rubbish
Why choose eMop?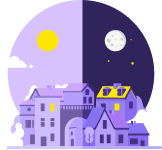 24/7 Availability
Pick a date and time that suits you. You can even book for same day cleaning, 4 hours in advance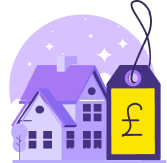 Pay as You Go
We charge clients only for the actual time an eMopper spends at your property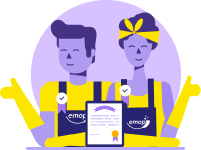 Bespoke Service
You can choose which rooms you wish us to clean and book only the services you need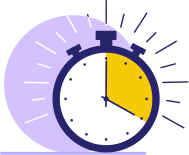 Last minute cleaning
Need urgent cleaning? You can make a booking 4 hours in advance
eMop Cleans Up in Lewisham

51.5
One-off clean completed

103
Homes cleaned

41.2
Regular clients

5.15
End of tenancy clean completed

205
Average clean duration, min

4.12
eMop Cleaners

36.05
Same day clean completed

41.2
Next day clean completed
Book your cleaning in Lewisham
Choose time and date, pay and wait for your cleaner.
Info about Lewisham
Lewisham is a residential area in the southeast of Inner London, which is home to some of the poorest and most disadvantaged neighbourhoods in Greater London. The majority of Lewisham's housing stock is made up of state-funded municipal developments, which has helped to form one of the most ethnically diverse communities in the country. As Lewisham is the cheapest place to live in London, it is home to young families and artists who tend to choose between the fast-paced Forrest Hill or New Cross hipster neighborhoods. The local municipality plans to start new construction and improve the neighborhood's infrastructure. Catford' s main attraction is the huge black cat hanging over the entrance to the Catford Mews shop. The St. Mary the Virgin Church has been at the heart of historic centre for centuries. The modern structure was built in the middle of the 19th century on the site of an earlier building. Inside, you can see the wall paintings made by pre-Raphaelites and stained-glass windows, created in the famous workshop "Clayton and Bell".
This borough covers the following postcodes: SE3, SE4, SE6, SE8, SE9, SE10, SE12, SE13, SE14, SE16, SE15, SE23, SE26, SE20, SE25
eMop cleaning service in Lewisham
Everyone needs a clean and pretty house that you are glad to come back to after work. But these days it's hard to find time to do your domestic chores. There is a solution to this problem! One can hire a cleaning agency like us, eMop. Here are the reasons to do so:
It saves your time and resources. Our team of professional cleaners in Lewisham will do a good job and will do it fast. Drop this burden off your shoulders!
It is not expensive. We start at only £18/hr. What is more important, we charge only for the actual time the worker is cleaning. No overpayments!
24/7 support. We can come clean on the same day you put in a request
We use only tested and certified cleaning products, which are absolutely anti-allergic and safe for the environment
How to get eMop?
The booking process is very simple:
Fill in the form on our website or in the app
Enter your address in Lewisham, what cleaning services you require, and when you want it
Receive a confirmation
Voila!
Frequently asked questions
Do cleaners provide equipment / products?
If you do not have your own equipment/ products, please request a cleaner to the equipment or products. You will be charged additionally for an order with the equipment/ products.
Why is the estimated price for the cleaning more than what I chose?
The minimum duration of the job is 3 hours. If the cleaner finishes early, please give them another task.
I need a quotation for end of tenancy / one off / carpet (combined) order.
Please request a quote in our website simply entering your postcode. Please add all items you need to be cleaned and you will receive the quotation for the service.
Is there a guarantee of a refund if the job isn't done up to standard?
According to eMop policy we do not provide any refunds. However, in case of any complaint, we will investigate the case, review the evidence and get back to you with a proposed solution in accordance with eMop policy. The full description of the complaint followed by picture evidence will be requested.
When will I get a confirmation for my booking?
As soon as you make a booking it becomes available to all cleaners in eMop platform. The time of the booking confirmation depends on the availability of the cleaners in the area and the type of the cleaning you request. eMop team will contract you if there is no availability for the chosen time and offer you the closest available time of the cleaning.
Boroughs we cover in London