Professional Brixton Cleaners
What our clients say
5

Fantastic people, brilliant staff and easy to use app. Not one problem has occurred with emop so far

izzy d

4th of August, 2022

5

The cleaning of the apartment was excellent. thanks to Anna for the work!

Barnaby Rodgers

3rd of August, 2022

5

Very professional friendly cleaner! My house is clean again, thank you!

Alvin Parker

27th of July, 2022

5

A fabulous one off clean which has now resulted in a regular fortnight clean.

charlotte Jones

22nd of July, 2022

5

I had my interview process with preshantha who made everything easy for me. She helped me relax and explained everything in detail. I understand it all perfectly and I would definitely recommend eMOP to any cleaner looking for work.

Donna Norbury

5th of July, 2022
Pricing for cleaning in Brixton
What is included in eMop standard cleaning?
Dusting all accessible surfaces
Wiping mirrors and glass fixtures
Wiping appliances
Folding clothes and arranging things
Wiping doors, door handles, and switches
Cleaning lighting appliances, and chandeliers
Vacuum cleaning of the carpets and washing the floor and skirting boards
Taking out rubbish
Washing and sanitizing the toilet, the sink and the bidet
Cleaning and washing the shower and the tub
Wiping down mirrors, glass fixtures and lighting appliance
Dusting all accessible surfaces
Wiping down walls, doors, door handles and switches
Vacuuming and washing the floor and skirting boards
Taking out rubbish
Cleaning all accessible surfaces from dust and grease (sink, sink faucet, table surface, stove and kitchen equipment)
Cleaning the front, upper and bottom kitchen facades
Vacuuming and washing the floor and skirting boards
Wiping doors, door handles, and switches
Doing washing-up
Taking out rubbish
Dusting of desks and computer equipment
Vacuum cleaning carpets mopping the floor, and cleaning skirting boards
Wiping mirrors and glass fixtures
Toilet and shower washing and sanitizing
Kitchen cleaning: washing all used crockery and equipment as well as cleaning all the external surfaces
Taking out rubbish and replacing with new bin liners
Dusting all accessible surfaces
Cleaning mirrors and glass surfaces
Cleaning the front door (inside)
Vacuuming and mopping the floor and the skirting boards
Arranging things
Taking out rubbish
Why choose eMop?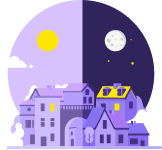 24/7 Availability
Pick a date and time that suits you. You can even book for same day cleaning, 4 hours in advance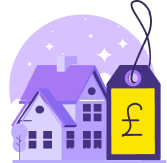 Pay as You Go
We charge clients only for the actual time an eMopper spends at your property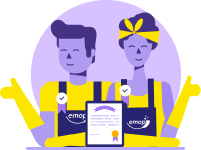 Bespoke Service
You can choose which rooms you wish us to clean and book only the services you need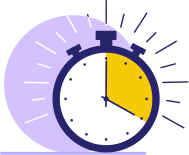 Last minute cleaning
Need urgent cleaning? You can make a booking 4 hours in advance
eMop Cleans Up in Brixton

97
One-off clean completed

194
Homes cleaned

77.6
Regular clients

9.7
End of tenancy clean completed

208
Average clean duration, min

7.76
eMop Cleaners

67.9
Same day clean completed

77.6
Next day clean completed
Book your cleaning in Brixton
Choose time and date, pay and wait for your cleaner.
Info about Brixton
Brixton is situated in the southern part of London and is known for its multiethnic community, busy high streets, clubbing and live music scene. You can come across terraced and detached Victorian-era housing, which have now been redesigned as modern-sized flats.
The number of people residing in Brixton is around 100,000, however, this fact doesn't hinder the abundance of entertainment. For example, there are two famous music venues, Brixton Academy and Electric Brixton, hosting many events throughout the year. Also, Brixton Market attracts people even from areas across London.
The underground and overground train service ensures quick transportation links with the city centre.
This area covers the following postcodes: SW2, SW9, SE5
eMop Cleaners in Brixton
Excellent cleaning service
Do you know that hiring a professional cleaning service is so much easier and more affordable than you might expect? eMop exists to solve a never-ending issue – finding time to clean your house properly.
Our prices start at £18/hr. Therefore, this expenditure will fit into all kinds of budgets. We also wanted to make the payments fair, so we set up a by-the-minute payment option.
Another great feature is the ability to book same day cleaning. It comes in handy when you have unexpected circumstances – guests, a sudden party, or something of that nature. This option is available around the clock, any day of the week.
Not everyone needs the same set of services. If you want to customise your cleaning plan, you can add a specific service to a standard package.
Make cleaning easy
The process is straightforward:
Go to our website or download the mobile app.
Send in your cleaning request.
Receive the confirmation.
Enjoy your free time.
If you have any doubts, simply go through our reviews, and you will be convinced it's worth it.
Even skeptics change their minds about cleaning services when they see squeaky clean floors, counters, or, in fact, anything else in the house. eMop is the answer to your domestic responsibilities.
Frequently asked questions
Do cleaners provide equipment / products?
If you do not have your own equipment/ products, please request a cleaner to the equipment or products. You will be charged additionally for an order with the equipment/ products.
Why is the estimated price for the cleaning more than what I chose?
The minimum duration of the job is 3 hours. If the cleaner finishes early, please give them another task.
I need a quotation for end of tenancy / one off / carpet (combined) order.
Please request a quote in our website simply entering your postcode. Please add all items you need to be cleaned and you will receive the quotation for the service.
Is there a guarantee of a refund if the job isn't done up to standard?
According to eMop policy we do not provide any refunds. However, in case of any complaint, we will investigate the case, review the evidence and get back to you with a proposed solution in accordance with eMop policy. The full description of the complaint followed by picture evidence will be requested.
When will I get a confirmation for my booking?
As soon as you make a booking it becomes available to all cleaners in eMop platform. The time of the booking confirmation depends on the availability of the cleaners in the area and the type of the cleaning you request. eMop team will contract you if there is no availability for the chosen time and offer you the closest available time of the cleaning.