Same Day Cleaning in West London
24/7 service
Eco-friendly
Cashback up to £150
Pay as You Go
Meet our Same Day cleaning service professionals
Mariya

Cleaning for me is not just a task. I really love it and it makes me happy. I love when customers are happy with the results, and I am constantly finding new and innovative ways to clean.

Ruslan

People call me the big clean machine. When cleaning, I try to be quick, functional and clean to a high standard.

Sumae

The flexibility of working with eMop has still allowed me to still keep to my lifestyle. I pickup jobs when needed and work arounds my kids schedule. Working with eMop has been great and I can make lots of money.

Veronika

Hello from Veronika, I am really glad to have found eMop, working with my colleagues have really improved my cleaning skills and I have learnt a lot from the excellent training.

Gerilee

My name's Gerilee, I've been working in the cleaning industry for about 3 years. Cleaning is my passion and I thoroughly enjoy it. I love making people's homes/offices into a spotless sanctuary!

Alberto

As an aspiring actor, eMop allows me to work flexibly and around my film schedules. The pay is really great and the training is excellent.

Silvie

Hi, my name is Silvie and I have more than 5 years experience as a cleaner. Let me help you to make your home spotless. 😊

Martha

My name is Marta, I'm a professional cleaner with over 6 years of experience. I like cleaning, because this job allows me to be flexible and creative. I like things to be clean and in order. I would like to think that my clients feel comfortable and have peace of mind when my job is done.

Paul

I am a bit of a clean freak so this job is perfect for me. I get to clean people homes and get paid for it too best job ever.

Lulian

Working with eMop has been fantastic. The team is great and everyone is really helpful. I am really learnt a lot from my colleagues and I hope to continue to improve my cleaning skills.

Zaharina

I have been cleaning since childhood, so its almost second nature to me. I don't have to think I just do, the results speak for themselves and I love it when I get customer feedback.

Anita

Hi, I'm Anita. I've been working as a cleaner for 8 years. About me: I'm joyful, energized, friendly, helpful, and nonetheless a maximalist. My home is always pristine clean, and it makes me happy if I can help others by tidying up their bunk.
What is included in same Day cleaning in West London?
Deep cleaning of all accessible surfaces, including sink, sink faucet, table surface, stove and kitchen equipment

Vacuum cleaning of the carpets and washing the floor and skirting boards

Washing and sanitizing the toilet, the sink and the bidet

Wiping mirrors, glass fixtures and lighting appliance

Folding clothes and arranging things

Wiping down walls, doors, door handles and switches

Cleaning the front, upper and bottom kitchen facades

Doing washing-up

Taking out rubbish
Same Day cleaning service in West London
Our standard cleaning service includes everything you need to get your home in order as quickly as possible. You can book additional services when you make your booking.
How eMop cleaning service works
Submit your booking online
Enter postcode
Choose a type of cleaning
Select a cleaning schedule
Choose rooms to get an estimated price
Select additional cleaning services if you need them
Indicate the level of dirt in your property
Pay as You Go
The estimated amount of your booking will be held in your bank account
You will only be charged after the cleaning session is completed and according to the actual time a cleaner worked
Manage your booking online
When you submit your cleaning request, your booking becomes available to all cleaners in the system
When you make an appointment with a cleaner, we email you or send a text message through the app
You can use MyAccount on our website or the eMop App to keep track of your booking
What clients say about our cleaning service
5

My job was a quick refresh of bathroom and kitchen (ID #273808) and Abisola who completed the job was absolutely fantastic. Professional and on-time, she went above and beyond and the results are brilliant. A definite recommend.

Chris Haigh

28th of November, 2023

5

Dimitrios Xenitopoulos

9th of October, 2023

5

Excellent service! Great value for money!

Fani Loula

19th of September, 2023

5

I highly appreciate the eMop service for its transparency and user-friendly booking process. I wholeheartedly recommend eMop to others.

Soma Chatterjee

22nd of November, 2023

5

The house was left spotlessly tidy!

Lily West

30th of June, 2023

5

Job #268294
eMop cleaners Memounata and Grigor came at 9:30am and finished cleaning the one bedroom flat I had been renting before 2pm, including the carpet.
Overall cordial and reliable service.

Luca

19th of November, 2023

5

#276941 cleaned by Asya Arnaudova highly recommend her so pleasant and polite did an amazing job with the cleaning went above and beyond

Suziee Austin

18th of November, 2023

5

Chioma did a great job cleaning the house. The platform is easy and straight forward to use. Would recommend cleaning job #270783

Isabel Tan

17th of November, 2023

5

I would very much recommend eMop. Their rates are good, their support team has been "on it" and the cleaner I've had the last 2 bookings (Elena REF 260632 ) has been fantastic!

Tamsin Bosch

13th of November, 2023

5

Really excellent service. Have had two cleaners from emop so far, both did outstanding jobs- far better quality than other companies I've had and brilliant value.

chyltonp

12th of November, 2023
Same Day Cleaning service in West London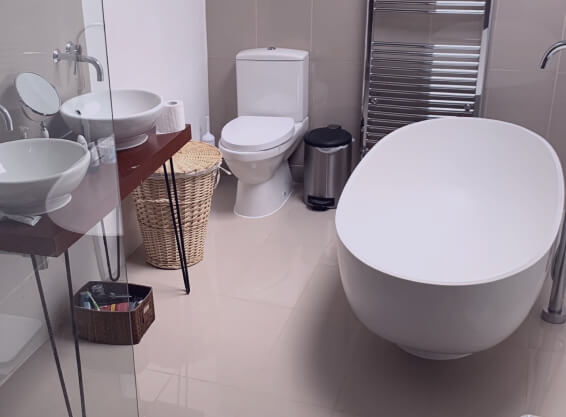 You can fulfil your desire by working with our quick cleaning services staff. Our same-day cleaning service for your house is offered by West London's top cleaning professionals. Our teams of skilled and qualified maids will handle all of your household chores so that you may enjoy your home in a spotless state with your family and friends.
On eMop, you always can choose flexible booking slots to meet our local cleaners any time you want. You can count on our good customer service to help out.
Try our last-minute cleaning services
eMop professional cleaners will go above and beyond your expectations, whether you need a one-time clean or a recurring cleaning contract. Over the years, we have cleaned a lot of residential and commercial locations, and we don't think any work is too big or too small. At eMop, we prioritize quality in all of our operations, employing only the top cleaning supplies and disinfecting methods.

We have many years of experience in the field and a keen eye for detail. As a result, we never leave until every assignment has been completed to the highest standards. You can easily book our West London cleaners to schedule your clean.

eMop is your trustworthy partner whenever you require a quick cleaning task to be completed quickly. Our cleaners are readily available to clean your property speedily, sometimes on the same day, and they have fast response times. Our cleaning company can come to your rescue if you require them immediately.

Whenever you have more work than you can handle at home, or you're looking for a cleaning services provider in West London, there is no need to get confused with the myriad numbers you might see on the internet. eMop is the best you can find. There is one way to find out; book us today to enjoy our complete coverage.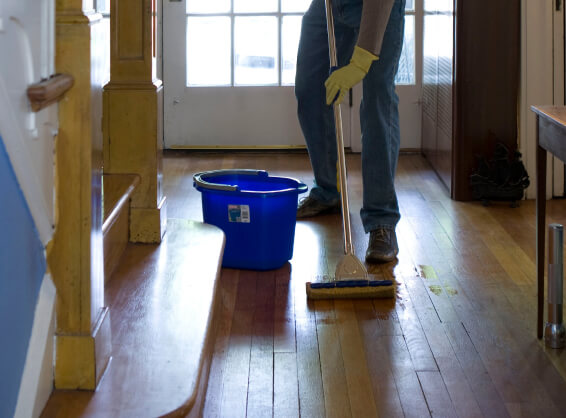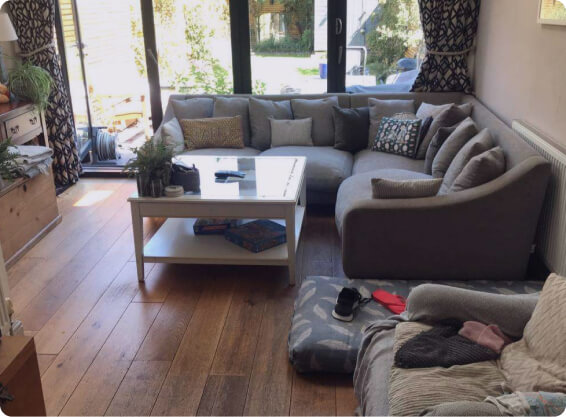 Same Day Steam Cleaning
An environmentally friendly method of cleaning is steam cleaning, where we use heat to remove all domestic dust and debris as well as industrially-related sticky grease and grime. The mopping solution evaporates quickly, allowing the floor to finish drying. Steaming enables tough dust to swiftly lose its force and facilitates cleaning. The process of steam cleaning makes it simple to remove stubborn and persistent dust and stains.
Following our cleaning procedure, all filth and dust from your home or business will be removed, and your floors, furniture, sofas, and carpets will all appear brand new.
Same Day Hotel Cleaning
You must pay more for your maids for a single day of washing and maintenance because hotel cleaning is more difficult than you might assume. Our Same day cleaning services employ professionals with greater knowledge and training in hotel management cleaning services.
The complete cleaning process will be handled by our hard-working team in a single day after they arrive on time. Cleaning of the living space, cooking area, restrooms, and front lobby are all included in the chores. Booking our same day cleaning service is easy - just enter your postcode in the form on our website and choose our professional cleaning services.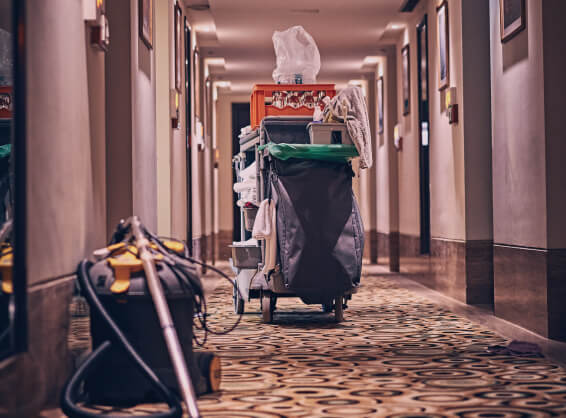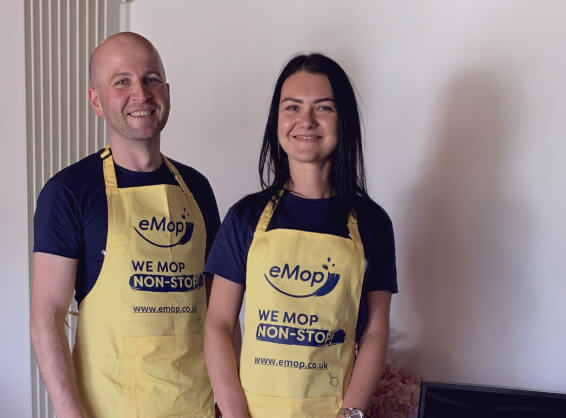 Same Day Carpet Cleaning
For major businesses, corporate buildings, and residential properties, we provide same-day carpet cleaning. We offer a thorough service to remove tough stains from your carpet and restore its fresh, recently purchased appearance.
We are West London's leading authority on same-day cleaning services. For your carpets, we provide punctual dry cleaning, steam cleaning, stain treatment, and pet odour removal services. It's easy to book us, even if it's for a last minute cleaning service.
Same Day House Cleaning
It is impossible for one person to clean the entire house in one day. Make a call on our behalf, and we'll handle your process. We dust the kitchen first, then sweep the floor as the final step in our maintenance process. After receiving your booking, we quickly arrived and quickly created an environment that is both clean and eco-friendly in your home.
In addition to vacuuming the carpet and floor, wiping down the furniture and glass windows, and dusting the walls and ceiling, we also take care of your laundry and garments. As part of our house cleaning same day maintenance services, we also make the beds and make sure your room is well arranged.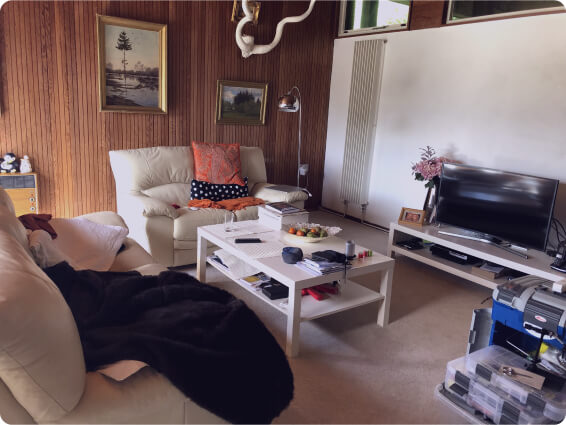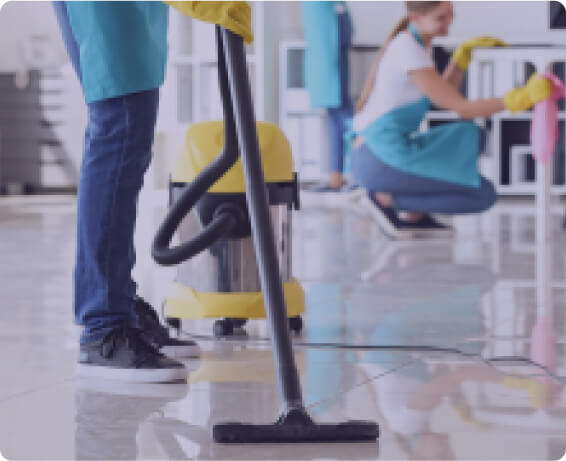 Same Day Office Cleaning
Our same day office cleaning services enable you to give your team a smart, clean, and hygienic working environment in addition to enhancing the first impression that customers get of your business right on your doorstep.
eMop professional cleaners constantly provide a standard of service that is at the highest level due to our years of experience and our strong internal project management system infrastructure. Our area managers assist our highly qualified and committed team, and they are all available to make sure that you are always satisfied with our cleaning services.
Our cleaning service in West London offers you the assistance you need, whether you're in a tiny office, a big commercial facility, or on several different sites with different needs. eMop expert cleaners work with domestic and commercial properties and ensure efficient cleaning of any premises.
Frequently asked questions
Do cleaners provide equipment / products?
If you do not have your own equipment/ products, please request a cleaner to the equipmentor products. You will be charged additionally for an order with the equipment/products.
Why is the estimated price for the cleaning more than what I chose?
The minimum duration of the job is 3 hours. If the cleaner finishes early, please give them another task.
I need a quotation for end of tenancy / one off / carpet (combined) order
Please request a quote on our website simply entering your postcode. Please add all items you need to be cleaned and you will receive the quotation for the service.
Is there a guarantee of a refund if the job isn't done up to standard?
According to eMop policy we do not provide any refunds. However, in case of any complaint, we will investigate the case, review the evidence and get back to you with a proposed solution in accordance with eMop policy. The full description of the complaint followed by picture evidence will be requested.
When will I get confirmation for my booking?
As soon as you make a booking it becomes available to all cleaners in the eMop platform. The time of the booking confirmation depends on the availability of the cleaners in the area and the type of the cleaning you request. eMop team will contact you if there is no availability for the chosen time and offer you the closest available time of the cleaning.
Other services we provide