Types of Cleaning: Difference and Features
By eMop
29 March 2019
Cleaning checklists
List of cleaning services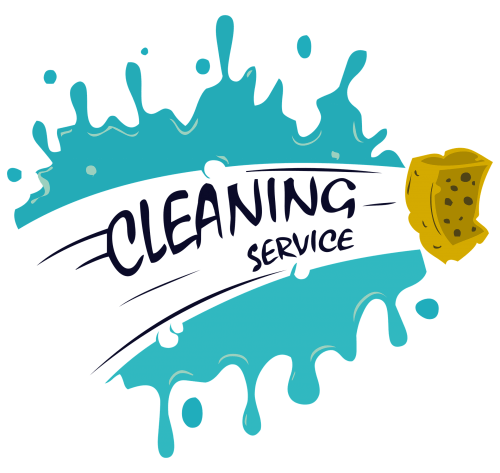 The following is a list of the common cleaning services:
● Domestic cleaning
● Commercial cleaning
● General cleaning
● Spring and deep cleaning
● Mini cleaning
● Decorators' cleaning
● Builders' cleaning
● End of tenancy cleaning
● Event cleaning
● Bathroom cleaning
● Kitchen cleaning
● Window cleaning
● Floor cleaning
● Carpet cleaning
● Dry and upholstery cleaning
● Decluttering
● Vehicle cleaning
● Medical cleaning
Three types of cleaning
One question we often get asked at eMop is to explain the differences between "regular", "deep"
and "end-of-tenancy" cleaning. Here's our guide!
Regular cleaning
Regular cleaning usually takes around two to three hours. It involves dusting all surfaces and decorations, vacuuming carpets and mopping floors, changing beddings, plus cleaning the bathroom and kitchen.
Perfect for: smaller properties such as apartments/flats.
Deep cleaning
More comprehensive than a regular clean. Deep cleaning involves moving furniture around so that eMoppers can blitz every last spider web and speckle of dust.
Perfect for: larger houses and properties with pets.
End of tenancy cleaning
An 'extreme' clean that usually happens when landlords call us after they've entered the flat and found the recently-vacated tenants haven't bothered to clean it for a year! And they don't have time to do it themselves? Consider the end of tenancy cleaning London service.
House cleaning services list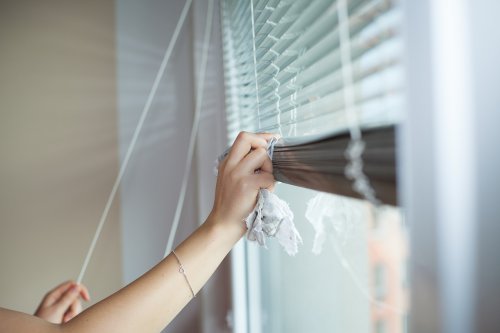 There are different types of cleaning under house cleaning services. All the cleaning and housekeeping services you would offer to homeowners or other inhabitants are included in residential cleaning.
They are discussed below:
Domestic cleaning
Domestic cleaning is a common way for people to clean their houses, frequently once a week or twice a month. All surfaces and objects, especially those that are hidden, such as skirting boards and ceilings, must first be simply dusted, and the floors must then be vacuumed or mopped.
It can also involve cleaning inside people's houses as well as performing basic house cleaning on the inside of doors, windows, curtains, and ornaments, as well as additional domestic tasks, including laundry, dishwashing, ironing, and changing bed sheets.
General (deep) cleaning
People frequently use a general deep cleaning when more information is actually needed. The main focus is on simple cleaning tasks like tidying up, vacuuming or wiping floors, providing wiping and dusting services, and potentially additional tasks like dishwashing and clutter removal.
Mini cleaning
The concept of "mini cleaning" came from working with a non-profit organisation that relied heavily on volunteers. The idea was that each volunteer leader would perform a very simple mini cleaning or basic cleaning themselves after each session, such as tidying up any mess, emptying the trash, and giving surfaces a quick wipe down.
Spring cleaning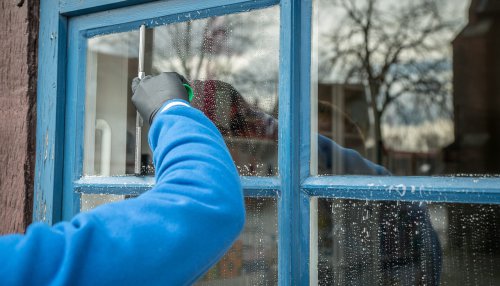 The name "spring" derives from the fact that it usually refers to the beginning of a new year and the feeling of getting everything in order in preparation for the summer.
Spring is season many look forward. It marks the end of cold weather and the beginning of sunny days. Spring cleaning – a thorough cleaning of the house – is often done to celebrate the season.Therefore, surfaces in the kitchen and bathroom, for instance, will receive a more thorough wipe to eliminate any dirt or stains, and any cabinets and furnishings underneath will also receive a close inspection.
Construction clean-up
One of the most crucial phases of construction is the cleaning phase after completion. At this point, working with a seasoned firm like eMop is highly recommended. It can be a major setback to build a new project only to have it negatively received since it was delivered in subpar shape.
We take great pride in our many years of successfully completing post-construction cleaning projects as a professional cleaning agency.
Green cleaning
Green cleaning entails using environmentally-friendly cleaning techniques and cleaning supplies that are non-toxic, biodegradable, and safe for both you and the environment. It's a great way to stand out from other cleaning businesses.
End of tenancy cleaning
When a renter vacates a property, they are supposed to leave it spotless and ready for the next occupant, but they frequently fail to do so.
End of tenancy cleaning involves leaving the apartment clean while relocating. When on the move this may be too much to handle, so hiring a cleaning service with the right equipment would be the best option for you.
Event cleaning
Following anevent or party, cleaning is always required. This may be done during odd hours or extremely early in the morning to restore the property to its original state.
It is common to have a lot of trash. Sort your rubbish from your recycled!
Carpet cleaning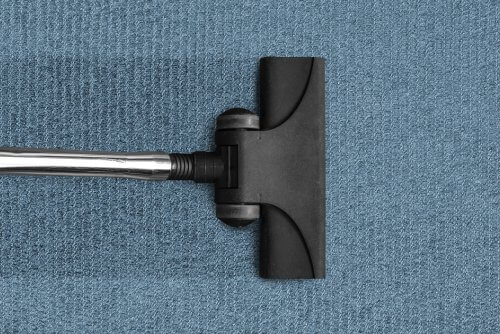 Our houses' carpets and furnishings are prone to accumulating a lot of dust and grime, which can be physically harmful to our health because it creates a favourable environment for the growth of bacteria.
Allergies and diseases may be brought on by accumulated dust and bacteria. Because of this, it is crucial that we make sure to clean them. The greatest way to preserve your furniture in the best condition and to eliminate odours is with carpet cleaning.
Upholstery cleaning
Through regular cleaning, your upholstery can look its best. With regular cleaning you can remove dust, dirt and the germs that gather overtime using the right cleaning products. .
Chimney sweeping
Remodeling, inspections, cleaning the fireplace, relining the chimney, repairs, and, you got it, chimney sweeping, are all included in the services offered by a chimney sweep company to avoid soot buildup, which is a fire hazard.
Disaster cleaning and restoration
Technically, a variety of cleaning companies, such as carpet cleaners and chimney sweeps, are permitted to provide this service. However, it does call for specific knowledge in the repair of smoke, water, fire, and even mould damage.
Window cleaning
Window cleaners specialise in more thorough window cleaning, aside from a cursory wipe of the internal glass and window sills as part of other cleaning.
Although they can, of course, also encompass all inside areas as well, the focus is on the difficult-to-access outside areas.
Pressure washing
During pressure washing, a jet washer is used to pass a strong water stream to clean surfaces and eliminate grime. Businesses that specialise in pressure washing generally carry out specific tasks including paint removal, restoration, and upkeep.
Additionally, they may provide extra professional services like cleaning the roof, gutters, and windows.
Kitchen cleaning
This involves a complete cleaning of the entire kitchen with a special emphasis on areas that require higher levels of hygiene, such as worktops for food preparation and larders and cabinets for food storage.
Additionally, some crucial pieces of equipment require meticulous cleaning and sterilisation, including refrigerators, freezers, microwaves, and coffee makers.
Restroom & bathroom cleaning
In some properties, there are many toilet spaces, especially in business properties. They do not only typically require more thorough cleaning of items like sinks and toilet areas, but also greater caution is required to ensure that the bacteria and germs from these areas are controlled and do not spread to other parts of the property, especially when cleaning toilet areas and mopping floors.
Decluttering & storage
Making things seem attractive and keeping them organised so they are simple to find and use again in the future are both crucial. This will eventually have to happen, so it's important to be clear about what the cleaner can and cannot do.
Cleaning up storage spaces, especially hidden ones, such as those in garages, sheds, and even the loft, can be a one-time operation. Check out our article about decluttering here.
Commercial cleaning services list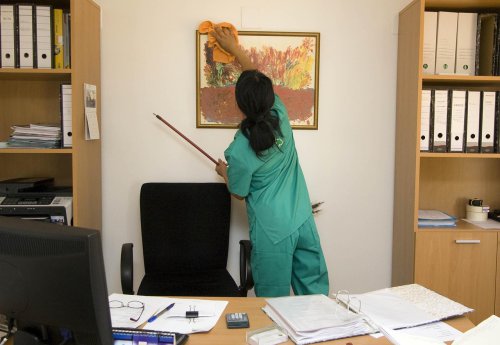 Commercial cleaning services providers clean for various commercial businesses and structures, including corporate buildings, educational institutions, and community centres. The services include:
Commercial (daily) cleaning
Daily cleaning is one of the types of cleaning that are done in commercial settings. For businesses with larger capacity and those that take workplace cleaning very seriously, daily cleaning services are the most popular option.
Businesses with a huge capacity and high foot traffic, particularly those with lots of customers coming through the door, frequently need a daily cleaning solution for their business's premises.
Medical cleaning
Medical cleaning is very specialised due to the strict standards these clinics and hospitals have for cleanliness. For these kinds of business cleaning services, you must follow stringent cleaning procedures and utilise the proper cleaning materials, equipment, and latest methods.
Janitorial services
These services often include routine upkeep and cleaning of establishments, including offices, shops, and schools. If you're offering this service, you should focus on assembling a group of competent janitors for careful cleaning.
Mopping, sweeping, taking out the trash, and performing routine building maintenance like replacing lightbulbs and mending damaged doors and light switches are typical tasks.
School cleaning
Both public and private schools can use cleaning services, which include cleaning the restrooms, classrooms, desks, and tables.
Sport cleaning
Sports facilities like gyms are offered cleaning services. These places are a haven for bacteria and the growth of germs, making them prime locations for cleaning services. All equipments, surfaces, and floors should be cleaned and sanitised.
Which type of cleaning to choose for your business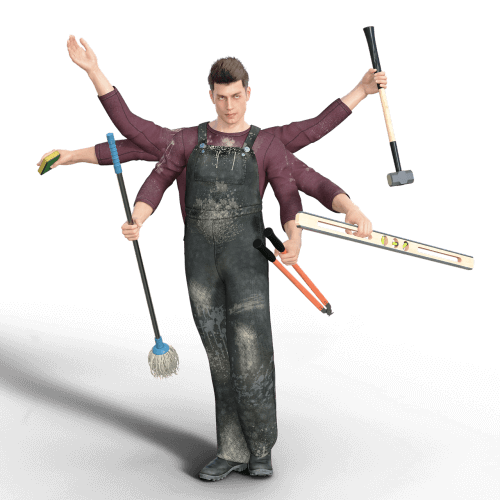 Whether you're extending your cleaning services or starting a cleaning business from scratch, you must have a firm understanding of the many kinds of cleaning services available on the market. These many kinds of cleaning services do separate jobs, but they also share some characteristics, pieces of equipment, and clients.
For instance, you can have a client that requires deep cleaning for their house. They then might choose to recommend you to their boss for a business cleaning service in their office spaces because they are so pleased with the calibre of your work. Alternatively, the same client may need biweekly dry cleaning and laundry services, or on a regular basis.
A commercial cleaning service must be taken seriously if you want to assure successful completion, because you will need specialist equipment, supplies, and extra staff members.
A tremendous opportunity exists in commercial cleaning, but it cannot be seized carelessly. Or, to put it another way, before you get in, you need to have a firm grasp of what each form of cleaning service includes.
Tips
All of the cleaning services mentioned above are available separately. That implies that clients can contact you on an as-needed basis for a single service. Here are a few tips on how to grow your business.
Cover all cleaning business
This is when you package several services into one and offer a flat rate that is frequently less expensive for customers than having them pay separately for each service. The acquisition and retention of customers is where business owners are more likely to concentrate their efforts.
Their objective is to expand their clientele while retaining their current clientele over the long run. They emphasise marketing initiatives, cross- and up-selling, client loyalty programmes, and first-rate customer service.
One service should sell another
Three separate packages are frequently offered by organisations, with each providing progressively more value than the previous one. To succeed in this situation, you must carefully consider your pricing approach.
To prevent customers from selecting the least expensive bundle, you want your pricing increases to represent changes in value accurately.
Consider setting the pricing so that, despite providing far more value than the starting package, your popular option appears to be only slightly more expensive. The likelihood is that your clients will choose that over the beginning package, and you will earn more money.
Which is good for a job?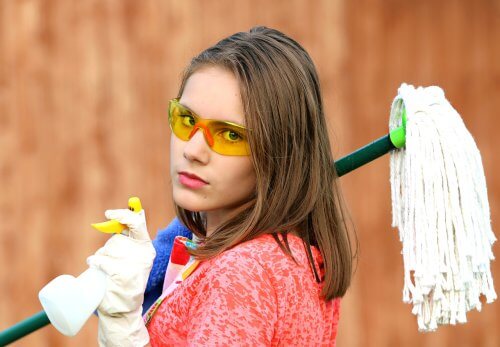 Whether you're establishing your first business or trying to branch out into new markets, there is a wide variety of cleaning services provided that you should pick from. No matter what cleaning services are on your list, start considering how to package them to increase revenues.
Keep in mind that pricing is really important and frequently makes the difference between breaking even and being very profitable.
The cleaning activities themselves tend to be used to classify the majority of common forms of cleaning. In other words, a builders' clean is for the general mess left over from building work, but a floor clean is focused on cleaning floor areas.
Knowing which cleaning is best for a job is dependent on the kind of job that is required of you, whether it's an office, domestic, industrial, commercial, window or deep cleaning.
Final thoughts
Most small and medium-sized cleaning businesses throughout the world place a high priority on expansion and solid client loyalty. Cleaning business owners still don't devote enough attention to growing the range of cleaning services they offer in order to take advantage of new prospects and drastically help improve their existing client connections.
Too few business owners concentrate on enhancing their product offerings to take advantage of fresh chances to develop and solidify client relationships. Your firm will be more competitive if you are aware of the services offered by your rivals and pay attention to the demands of your clients.
FAQs
●

How many types of cleaning are there?

There are approximately between 17 and 20 types of cleaning.
●

What are the two major types of cleaning?

There are two categories of cleaning services: residential cleaning and commercial cleaning. All the cleaning and housekeeping services you would offer to homeowners or other inhabitants are included in residential cleaning. Cleaning services for businesses, such as office cleaning, are considered commercial cleaning.
●

What are the types of cleaning in housekeeping?

The types of housekeeping services are domestic cleaning, commercial cleaning, general cleaning, deep cleaning, builders' cleaning, end of tenancy cleaning, event and party cleaning, and medical cleaning.
●

What is general cleaning?

The standard cleaning chores like sweeping, vacuum cleaning, dusting, mopping, etc. are included in a general cleaning. To sustain cleanliness and hygienic conditions, this kind of "surface" cleaning is done more frequently with a periodic cleaning schedule.
●

What are the ways of cleaning?

Picking one task, like dusting, mopping, or vacuuming, and performing it in every room of the house will make cleaning much more efficient. In the long term, concentrating on one activity will save you hours of time and prevent you from starting the same task repeatedly.
●

What are the four types of cleaning equipment?

There are many types of cleaning equipment available, but they are all grouped under detergents, degreasers, abrasives, and acids.