10 Simple to Follow Spring Cleaning Tips
By eMop
9 March 2020
Cleaning tips
Spring is on its way and it's time to look forward to better weather, longer days and some sunshine – plenty for some, depending on where they are in the world. To welcome spring, many people like to do spring cleaning to get their home ready for better weather. eMop gives you 10 spring cleaning tips that are easy to follow, to have your home ready in a glossy state for spring.
Follow our cleaning tips and welcome spring in a shiny home.
1. Clean your windows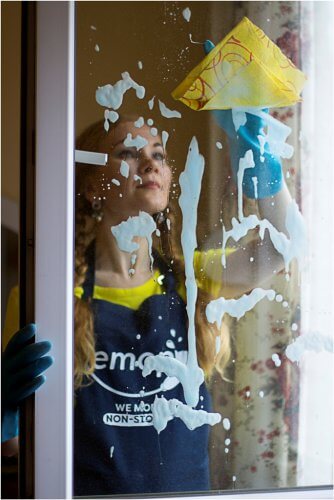 Let's begin with the windows…Why? Because we want you to welcome the sun back into your homes!
You can use your regular window cleaners to thoroughly clean your windows; alternatively, you can use our suggested recipe: Mix 4 cups of water with 0.5 cups of white vinegar and 0.25 cup of lemon juice. Pour the content into a spray bottle.
Before you begin spraying, take a dry, clean cloth and wipe your windows with it. The cloth will remove dust and other solid particles on your window. After giving it a good wipe, spray the mixture on your windows and wipe them clean.
2. Change the curtains and clean your carpets
Brighten your home by changing the curtains into something that reflects the season more. Think of the colors of daffodils and tulips and bring these flowers inside your home. You can match other pieces of furniture in your rooms. Also, consider at least vacuuming and at most deep cleaning of your carpets that tend to accumulate extra dust and dirt over the autumn and winter seasons. However the latter could be a time-consuming task that requires a lot of time and the use of specialized chemicals, so carpet cleaners service in London may be advisable.
3. Remove mess and grease from cabinets
Over time your kitchen cabinets can get messy and greasy. Empty them out and wipe off the dust and dirt. Then mix white vinegar with hot water, in equal parts. Get a sponge or a cleaning cloth and start removing all the grease and grime.
4. Deep clean your fridge and freezer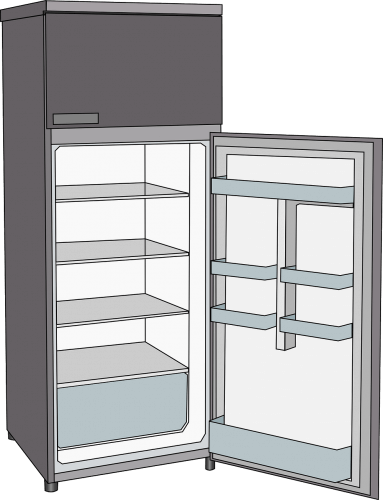 Your fridge and freezer can get very dirty if they are not given a regular cleaning. Empty them out, and take out the storage trays. It is a lot easier to clean storage trays and racks in the sink. Get a sponge and squeeze a small amount of washing-up liquid and start cleaning the trays and racks. Leave them on your countertops to remove excess water, before drying them off with a clean cloth.
Then start cleaning the inside of your fridge and freezer, with the sponge and washing-up liquid.
5. Clean the oven with baking soda and vinegar
The oven can get very greasy and grimy, so it's important to include it in your spring cleaning session. Our suggested cleaning recipe is to mix 1 cup of baking soda with half a cup of water. With this mixture, start cleaning the inside of your oven, using a sponge.
For the best result, let the mixture sit for a few hours. The racks are best cleaned in the sink, using the same mixture, clean them with a sponge. Again, you can leave them covered in the mixture for a few hours.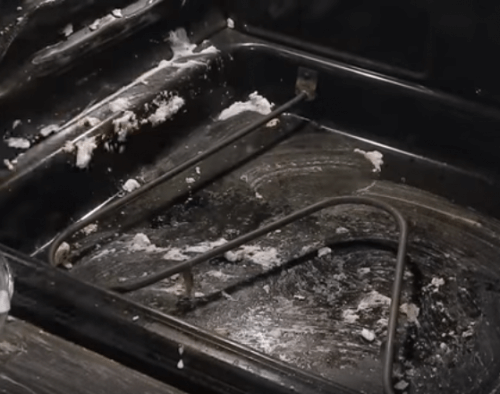 Fill a spray bottle with vinegar and spray it inside the oven and on your racks. Then fill a bucket with hot warm and scrub off the baking soda and vinegar, until the oven is sparkling clean.
6. Clean your microwave with this easy method
You can easily remove grease and dirt from your microwave: all you need is half a cup of vinegar and half a cup of water. Pour this content into a microwavable container and place it inside the microwave. Set the timing to 5 minutes.
Once it's done, don't take out the content immediately; leave it in there for a minute. Use oven gloves or a cloth to protect your hands when you take it. Soak up a sponge with your mixture and start wiping off food and grease from your microwave. Don't forget to give the outside a good wipe, too.
7. Don't forget your balcony/garden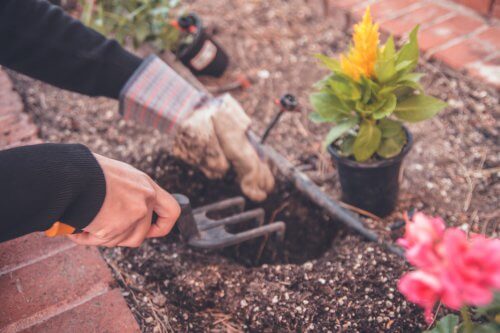 If you have a balcony, it's time to grab a broomstick and sweep away all the bird droppings, dust and the outdoor dirt that gathers there. After you collected all the rubbish there, fill a bucket with water and mop your balcony into a clean, shinny state.
If you have a garden, get rid of the mess there and start planting spring flowers.
8. Rearrange the closet

Start rearranging your closet and make space for your spring and summer clothes. Some people like to take out the clothes they will not be wearing as the season changes and place them in other storage spaces in their homes. If you are limited in space, you can create different compartments or separate areas in your closet to store away what you will not wear in the coming months.
9. Declutter your home
Create more space in your home by decluttering. In winter, we can become less attentive to the state of our home and let things pile up. If your home is in such a state, get cardboard boxes and throw in the things you don't need.
If you know their usage days are over, take them to your local charity.
10. Clear the cobwebs on your ceiling
To clear cobwebs and dust from your ceiling, grab a broomstick and start walking around with it, removing dust wherever you see it.
If you find our 10 spring cleaning tips useful; we invite you to read our blog for more helpful cleaning tips and advice. If you would like a little help with your spring cleaning, eMop provides the best house cleaning service.