How eMop Made Cleaning Service Provision Easy
By eMop
31 January 2020
eMop stories
When eMop launched in London it was done so with the intention of changing the cleaning service market by introducing new concepts and ideas. We have achieved our objectives in several ways. Firstly, eMop is not a cleaning agency, it is a platform that connects cleaners with clients and therefore takes on the middleman role. This idea is not new, but we have enhanced it and enriched it with ease of accessibility and 24/7 availability.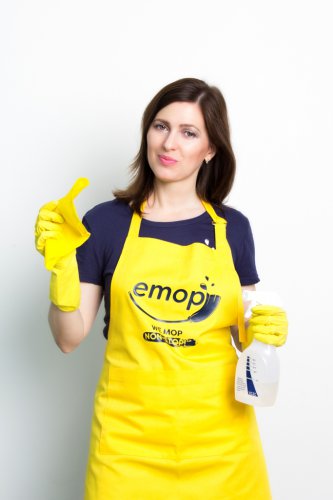 Easy booking process
At eMop, we make cleaning provision in London an easily accessible service, in fact almost as easy as ordering a pizza – only we are available 24/7. Through the eMop App, which can be downloaded from the Apple Store or Google Play, or on the website, you can easily book a cleaner that can be around your place within 4 hours.
Our mobile app and the easy design of our website make the whole process of booking take less than a minute. At the click of a few buttons on your phone, you can place your order and wait for a cleaner to pick it up. The wait is not long either, quite often a cleaner in your area response immediately.
Cleaning available 24/7
We offer 24/7 availability to provide you with a service that is available when you need it. Our night-time service, which is offered between11 pm and 8 am, currently attracts 5% of our customers. eMop is the only cleaning service provider offering this option.
So why would 5% of our customers go for a night-time service? Often, it is one-off cases and the reasons can vary. It may be that somebody had a party and didn't want to wake up to a mess the next day. Or they suddenly had an unexpected arrival. There are also cases where people do shift work. In this case, night-time cleaning suits their schedule best.
Why do we offer same-day cleaning
We offer same-day cleaning service because you need it. For many reasons our customers book same-day cleaning. From unexpected guests coming over and unexpected mess created by children or animals to other cleaning providers not turning up to work.
Sometimes the orders come from people who run Airbnb and rental homes and are in need of urgent cleaning.
15% of our customers make use of our urgent booking, which can be booked 4 hours before the cleaning starts.
It is also easy for our cleaners
The process is also easy for our cleaners, whom we call eMoppers. Every job we get is also viewable by every cleaner on our platform. They get the chance to accept it or ignore it. We provide an equal and fair chance to all of our eMoppers. Cleaners usually accept jobs that are not too far from them, when they are available.
The story from the founder,