Share the Cleaning Bill on This Make a Friend Day
By eMop
8 February 2020
Other tips and advice
eMop invites you to celebrate National Make a Friend Day on the 11th February – a day to celebrate the joys of making new friendships. Friends can make life a joyous journey during the good times, and they lend us a helping hand or an ear during bad times. They keep us from loneliness and play an important role in our mental wellbeing. So, it's important to make time for friends and friendship building.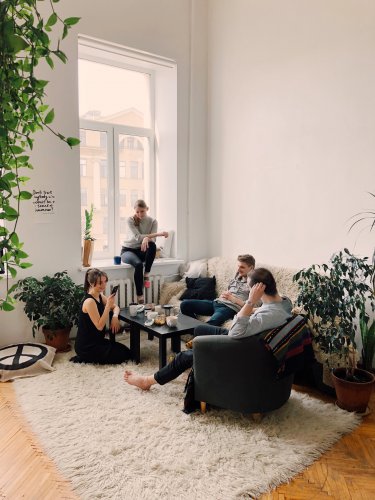 Treat your home to an eMop cleaning session
We invite you to treat you and your flatmates to an eMop bespoke cleaning service on this Make a Friend Day. Tell your flatmates about eMop and our 24/7 cleaning service. You can split the bills between you, so the cost of the cleaning is not shouldered by one person. Our eMoppers can come over to your house and give your home the sparkle it deserves – there is no need to nudge each other to clean! You can share good times instead.
eMop will take of your cleaning needs – our eMoppers will clean your communal areas, including the kitchen, living room and the bathrooms. We can include bedrooms too, if any one of you needs theirs cleaned.
What are the benefits?
You will have a clean, clutter free atmosphere to welcome National Make a Friend Day. Instead of cleaning or arguing over who cleans what and where, you can enjoy this day by getting to know each other in a pleasant environment.
When there are no arguments over household chores, flatmates are more likely to be comfortable around each other, and become friends. So, remove the pressure over cleaning and household chores by hiring eMop to take care of it.
You may also choose to spend your free time out, meeting new people and creating new friendships.
How to share the cleaning bill on Make a Friend Day: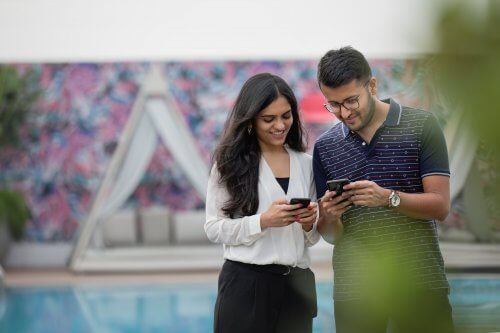 One of you can take responsibility for the booking – they will need to use their personal credit card to make the booking. When you book only communal areas, you share the final bill which is taken out of the account after the cleaning is done.
If any of you choose to include their bedroom, it usually takes no more than 30 minutes, in which case you will be charged ½ of hourly rate.
How to book?
Download the App (from Apple Store or Google Play)

Create a common account for all flatmates to make the booking process transparent for everyone
Make a booking and track the status of your order on the App

Make a booking on the website

Track the status of your booking in My Account
What is the price and how to save?
The prices are here
To save money, choose the subscription for 6 months to save money
Not sure when you need cleaning? Just make it one-off cleaning when you need it
What about safety?
eMop connects customers and cleaners and takes care of all the dirty jobs for you. One of our roles is to moderate relationships between customers and cleaners. We cannot guarantee you that the same cleaner will come to your house every time. But we can guarantee that every time a cleaner will come and clean your home according to eMop's standards.
In case of any problems we will do our best to improve the situation by sending a supervisor to re-clean or by compensating you for any damages.