Why Do We Clean in 24/7 Mode?
By eMop
12 December 2019
eMop stories
Who needs night-time cleaning? Sometimes you do and if this is the case, you are among 5% of all our clients who require this service regularly. You might need cleaning after a night of party if your flat needs to be in a shiny condition in the morning.
Sometimes unexpected guests arrive and you need to prepare your house for them on a short notice. Or perhaps you work during the night and would prefer us to clean your house when you are at work!
We offer the following services:
Subscription Service
One off Service
Night Service
Night Service, which is from 11 pm to 8 am, is the most expensive service. The reason: we are limited on the number of cleaners available at night. Most of the cleaners available for night services are men. Perhaps it is because they feel more confident commuting at night.
The Same Day tariff is the second most expensive in the price list. It requires our cleaners to be highly responsive and efficient. Minimum time span between the order and the arrival of the cleaner is 4 hours, because it might take the cleaner up to 2 hours to get to the destination. 15% of our clients utilise this service.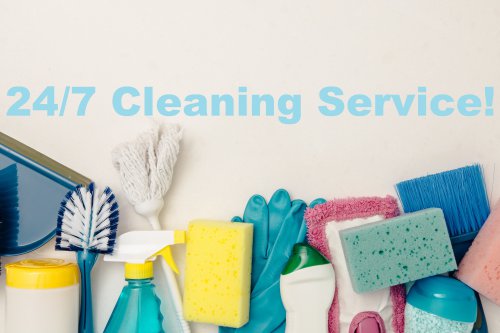 We are not a cleaning agency. We provide an online platform where you can place an order and a cleaner will see it. The cleaners make their decisions about whether to take an order or not, according to their own schedule and location. We are in charge of providing the orders, establishing rules and standards as well as problem solving.
What if none of the cleaners have taken my order? Unfortunately, this may happen. In this case, your order will be deleted in 3 hours. You will be informed about it at the moment of placing the order and again three hours before the time you expected your cleaning to start.
We would hate to disappoint, of course, but as with taxis that are not always available immediately, this can happen with our cleaning service. However, we are constantly working on ways to improve our service, so our clients are always satisfied.
As for the One-off and Subscription tariffs, these are the most popular and suitable for those who prefer planning well in advance. In the case of the subscription (which means cleaning on a regular basis, planned for several weeks or months ahead) the client pays the least and thus saves a lot of time and money.