How Cleanliness Can Protect You From Coronavirus: 5 Tips From eMop
By eMop
19 February 2020
Cleaning tips
To stay safe during the current coronavirus outbreak, eMop gives you 5 cleaning tips that can protect you and your loved ones.
Coronaviruses (CoV) are a group of viruses that can produce illnesses ranging from the common cold to more severe illnesses like Middle East Respiratory Syndrome (MERS) and Severe Acute Respiratory Syndrome (SARS). The novel coronavirus (Covid-19) is a newly identified strain in humans and it's currently responsible for nearly 2000 deaths in China. Nine people in the UK have tested positive for the virus so far.
Coronaviruses are zoonotic – which means they are transmitted from animals to human. SARS-CoV, for an example, was transmitted from cats to humans.
So, how do we stop the spread of these viruses when the transmission occurs?
1. Clean your hands regularly, and your home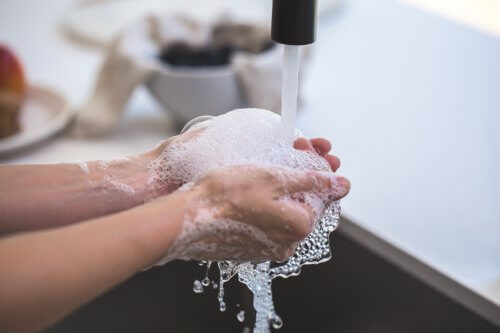 Among the actions health advisers suggested we take – which includes covering your mouth and nose when coughing or sneezing – is cleaning your hands frequently to reduce the chances of catching the virus.
WHO suggests washing your hands with soap and water or "an alcohol-based hand rub if your hands are not visibly dirty." This simple cleansing removes the virus if it is on your hands.
eMop suggests including your house in your cleaning routine, by regularly giving your home a good cleaning. This should eliminate any viruses on surfaces. The less viruses and bacteria on surfaces the less chance of catching diseases.
The areas in your home you should clean regularly
To avoid the spread of coronaviruses, we suggest you clean these areas of your home regularly:
2. Clean kitchen surfaces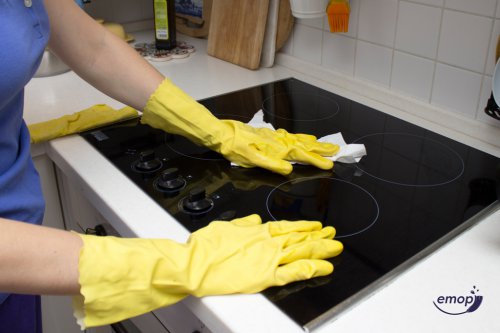 Clean all the surfaces regularly to wipe away any viruses and bacteria. In particular, clean kitchen countertops. You are likely to prepare your meals, which may contain meat or eggs there. Wipe them, using disinfecting sprays and wipes, before and after you prepare meals. Also, clean all cooking pots and pans thoroughly, using hot water and regular washing liquid.
3. Clean your fridge thoroughly
Give your fridge and freezer a thorough cleaning to protect yourself and loved ones from the coronavirus. The food you store in your fridge and freezer may carry some viruses that can easily be removed with cooking, but remain in your fridge or freezer – for an example, if meat leaked – so it's good to regularly clean it. Use a good disinfectant to kill any viruses.
4. The bathroom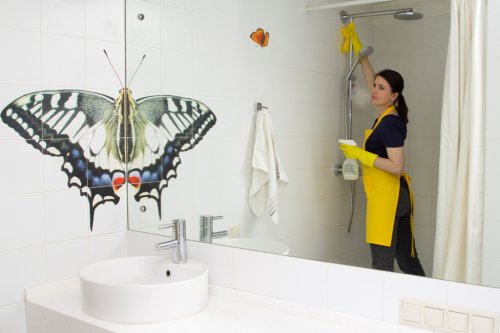 The bathroom should be cleaned often to remove dirt and kill germs. Bathrooms are rife with germs and bacteria – it is where you remove/deposit your dirt. The most common types of bacteria found in your bathroom are bacteroidaceae – from faeces – E.coli, streptococcus and salmonella. In the case of Covid-19, it can be passed on when you wash your hands in the washbasin, when you grab things in the bathroom, or flush the toilet.
We suggest using disinfectant spray to kill germs and bacteria. Use a sponge to wipe away the dirt and germs. Areas you should pay attention to when cleaning are the washbasin, the bathtub, showerhead and the toilet seat and bowl. For advice and tips on how to clean your house, see eMop's earlier blog post here.
Once cleaned, dry the surfaces with a clean cloth – this will remove more germs.
5. Door handles
Door handles are full of bacteria and harmful viruses because they are constantly in use by people. Viruses can build up on door handles and over time spread from person to person. For this reason, it is important to clean your door handles to reduce the spread of any harmful bacteria or deadly viruses.
We suggest giving your door handles a regular cleaning and wiping. For natural homemade solution, use vinegar to wipe your door handles clean. If you are little concerned vinegar may not be enough, then use a disinfectant you are happy with and wipe your doorknobs dry with a clean dry cloth.