Remove Hardwater From Glass Shower Doors With Natural Products
By eMop
25 April 2022
Cleaning tips
We all enjoy stepping into a clean shower and the best way to see it is through a clear, clean glass. Soap and water, particularly if you live in a region with hardwater, can easily stain your glass doors and ruin the perfect view of your shower.
Don't despair, you can easily, and quickly, restore your glass doors to their original shine using natural products found in your home.
Do not let soap or hardwater accumulate overtime because it can also be unhygienic as bacteria and germs can gather.
Here, we give you simple recipes and tips that effectively remove hardwater and soap from your glass shower doors – and they're all natural!
Reasons for dirty doors: hardwater and soap can accumulate on glass overtime if not cleaned.
Cleaning options:
Clean with white vinegar to remove hardwater and soap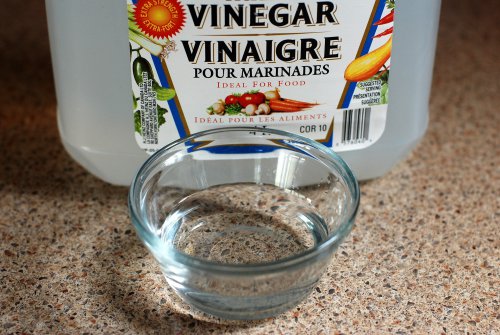 We're huge fan of natural cleaning products, especially if they can easily be found in your home, and vinegar is one of our favourites. You can almost use vinegar for a lot of your cleaning chores. It's effective and does no harm to your health, unlike some commercial cleaning products which contain a lot of harmful chemicals.
What you'll need:
White vinegar

Bathroom (or multipurpose) squeegee

Sponge

Spray bottle

Washing up liquid
Method:
Pour a generous amount of the white vinegar – enough to cover the entire surface of the glass – into the spray bottle. For even a better result, squeeze in a few drops of washing up liquid and mix it up.
Spray the content on both sides of the doors. Let it sit for about 15 to 20 minutes before rising it with water and cleaning it with the sponge. Once done, grab your squeegee and wipe down the water until your glass is dry.
Lemon does a great job, too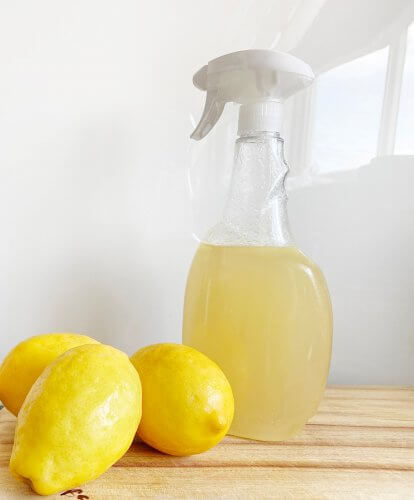 You can also use lemon to achieve great results when cleaning.
What you'll need to shine your glass shower doors:
Spray bottle

Bathroom (or multipurpose) squeegee
Method:
Pour the lemon juice into the spray bottle and spray the content on both sides of the glass doors. Let it rest for about 10 minutes. Rinse the lemon juice and dry doors using your squeegee vertically.
Try toothpaste as an alternative
Surprisingly toothpaste can also work as a cleaning agent – but ensure it's the cheapest type as some ingredients can cause harm.
What you'll need:
Toothpaste

Sponge

Bathroom (or multipurpose) squeegee
Method:
Dampen your sponge with water and squeeze in generous amount of the paste then apply it on the surface of the glass, on both sides.
Once satisfied you removed the grime, rinse with water and dry the glass down using your squeegee.
Apply baking soda to clean your glass doors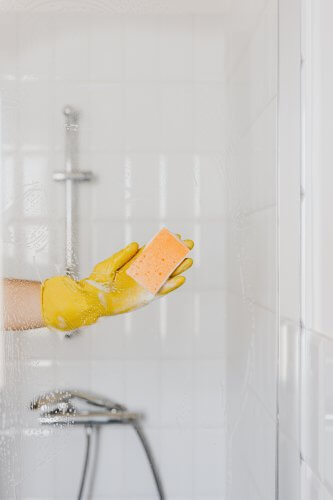 If your stains are particularly tough and none of the above methods shine your glass doors to a satisfactory state, try baking soda. Baking soda is great for removing tough stains.
You just need to be careful not to scrub hard as baking soda can lead to scratches.
What you'll need:
Baking soda

Sponge

Bathroom (or multipurpose) squeegee
Method:
Create a baking soda paste by mixing it with water until you have a running paste. Take the sponge and dip it in the paste and rub it over both sides of the glass.
Wash the paste off with water and dry down with the squeegee.
How to maintain clean glass shower doors
The best way to ensure your glass doors remain clean longer is to squeeze a bit of liquid soap on a sponge or cleaning cloth and wipe and dry it after each shower.
Or just wipe the doors down with a squeegee, so the water doesn't rest and accumulate overtime.
You can also try eMop's professional cleaning service
Sometimes letting the professionals do work can achieve the best results. They are experts at what they do and will ensure your shower and glass doors are resort to their brand-new state. Our service is highly affordable and cleaners are professionally trained.
Give us a try and book a professional cleaner now.