Reclean Is Guaranteed With eMop
By eMop
28 April 2023
eMop stories
Unhappy with your cleaning service? Don't stress, we have you covered! Although we are confident in the quality of our cleaning services, we understand that there may be the odd occasions where we fall short of your expected standards. In such cases, we are more than happy to order a reclean or compensate in other ways – and that's guaranteed!
In addition to a reclean, we currently also offer compensation in the form of credit to your account, complimentary future clean or additional addons.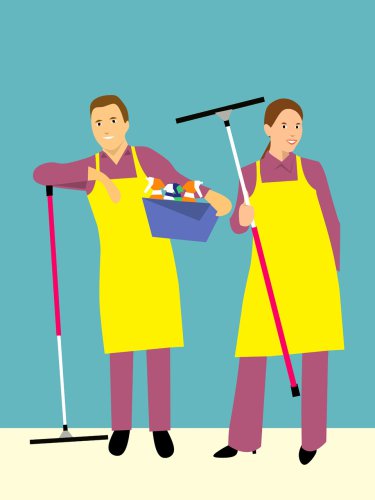 What to do if you have an issue with your cleaning service
Please contact us as soon as possible, so we can take the necessary action. Take pictures and send these to us along with your message telling us what went wrong within a 48-hour time frame. You can write to us using our support desk.
Our support team will get in contact with you and one of the above actions will apply.
If you happen to be home when the cleaning takes place, please check before the cleaner leaves to see if you are dissatisfied. If there are any parts of the cleaning service that you are not satisfied with, let the cleaner know, they will reclean it. This will save both you and the cleaner time.
What is included in eMop cleaning service?
eMop covers a wide range of cleaning service to suit every client, from home to office cleaning. Our cleaning service covers all rooms in your home or office, and these are some of the areas of focus:
Dusting all accessible surfaces

Wiping mirrors and glass fixtures

Wiping appliances

Folding clothes and arranging things

Wiping doors, door handles, and switches

Cleaning lighting appliances, and chandeliers

Vacuum cleaning of the carpets and washing the floor and skirting boards

Taking out rubbish
What to do if the cleaner is late or acts unprofessionally
We train all our cleaners to behave professionally and be on time. However, we understand there may be times when they don't meet your expectations. And in such cases, we take action. If a cleaner is late more than 30 minutes (but not up to an hour), you can request a discount on your next order. If the cleaner is late more than an hour, we will cancel the order and make a new booking for you. We will also include a bonus to be used on your next booking to compensate for the inconvenience.
If a cleaner comes across as unprofessional, please write to us immediately. Please detail their behaviour in your message to us and send any evidence, such as pictures. We do not tolerate unprofessional behaviours from our cleaners, and we will deal with any cases with urgency.
If you can't get hold of the cleaner
Once you make a booking, the cleaner who picks up the order will receive your contact details 3 hours before the cleaning time. If you need to contact them before, you can leave a comment on your booking or contact our support desk and they will get you directly in contact with them.