Keeping London Clean to Avoid Another Lockdown
By eMop
13 October 2020
Cleaning tips
Keeping London clean to stop the spread of the coronavirus (COVID-19) and avoid another lockdown has never been more important as some parts of the UK go into a strict tier-three lockdown. The UK government announced the latest measures to contain the virus on Monday October 12 and London is currently in tier-one, which is considered medium risk. However, as we enter the cold months, this could all change and the whole country could go into another lockdown.
So, what can Londoners do to stop the spread of COVID-19? Here are our tips to stay clean and safe during the winter months and beyond…
How to stay safe at home:
Regularly clean and disinfect high touch surfaces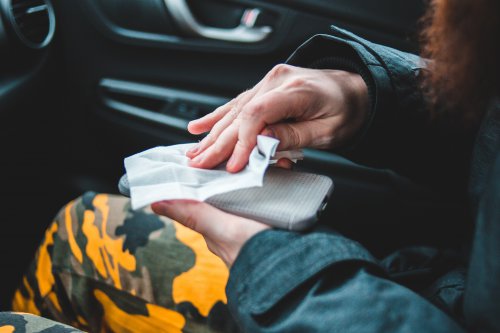 High touch surfaces are those that frequently come into contact with your hands. They include door handles, phones, remote controls, keyboards, light switches, sinks, toilets and kitchen surfaces. Regularly clean these items and places in your home.
Before you disinfect, read the labels on the products you are using and follow the advice given. Make sure there is enough ventilation before you start using these products and, of course, use gloves. Before you disinfect, always clean first then use a disinfectant to sanitise.
Household bleach can be used to kill coronaviruses if mixed correctly. The Centres for Disease Control and Prevention (CDC) recommends using bleach that contains 5.25–8.25% sodium hypochlorite. Create a mixture of 5 tablespoons of bleach per gallon of room temperature water. This solution will keep your surface sanitised for 24 hours.
For delicate surfaces, such carpets and drapes, clean with soap and water. If you can wash items in the washing machine, do so using the warmest temperature that is appropriate.
For electronic products, disinfect with alcohol-based wipes or sprays that contain at least 70% alcohol. Then dry the items. To keep your electronics protected, consider using covers that can be wiped.
Wash your clothes regularly, especially those you wear outside. Wash your hands before you load the washing machine and wash them after you've loaded it. Follow the manufacturers' guidelines to select an appropriate warm temperature.
Frequently clean your hands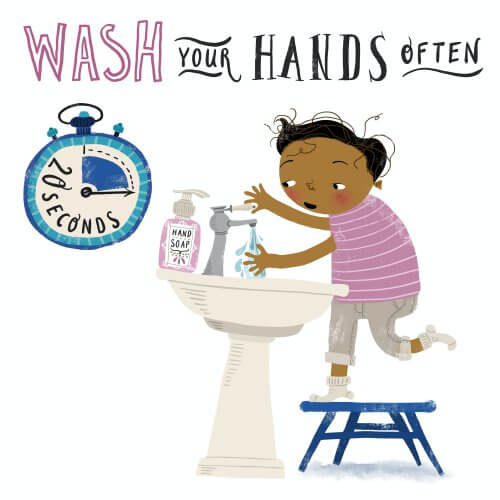 Frequently clean your hands, and always before going out and after returning home. Also, wash them in these circumstances: after using the bathroom, after coughing or sneezing, before preparing a meal or eating it, when you come into contact with animals and when assisting others.
Take a hand sanitiser with you when you run your errands. If you prefer to wear the disposable gloves, make sure you change them regularly, otherwise you will spread any viruses on the gloves as you go from one place to another.
How to stay safe at the office/workplace
Wash your hands before you sit down at your desk
This goes without saying; wash your hands and do it before you sit down at your desk! The virus is easily transferred from your hands to surfaces, which leads to more people picking it up and spreading it. Contain it, by washing/sanitising your hands after you enter the office. Wash it with soap and warm water for 20 seconds or use a hand sanitiser with at least 60% alcohol. Wash your hands before you leave the office.
keep the office safe with plenty of hand sanitisers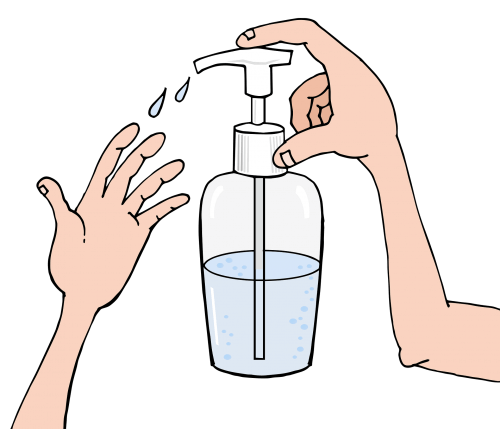 Stock your office/desk with hand sanitisers, so there is plenty to go around. Throughout the day, use it whenever you touch different surfaces. This really will help to contain the spread of germs.
Regularly, give your office a deep-clean and disinfect
It's really important to disinfect your environment regularly as this will keep it more hygienic and safe. Before you disinfect, CDC recommends you clean first. The cleaning part of the process removes dirt and reduces germs – however it does not kill the germs entirely. And this is the reason why the disinfecting part of the process is needed.
We recommend you go for a deep-clean that comes with disinfection. Hire professional cleaners, who are trained, to keep your office space a COVID-19-free environment.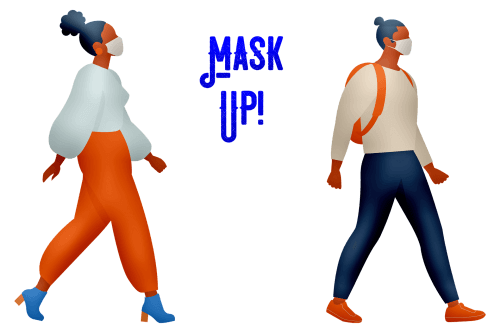 We recommend you keep your masks on at the office. They may be uncomfortable and seem ridiculous in the office, but they really do contain the germs. So, mask-up and stay safe!
Limit your contact with others
Stay safe by limiting your contact with others when in the office. Don't have nonessential meetings or frequent chitchats over coffee. The less people you come close to, the less chance you will catch their germs or spread yours to them.
How to stay safe whilst out:
don't make any unnecessary visits
Minimise your contact with the outside world. Don't make any unnecessary visits, especially to places that are likely to attract a high number of visitors. These include shops, supermarkets, the post office etc. When you do visit, limit your stay there. If you are going to the supermarket, have a list of what you need, so you can quickly grab them and leave.
keep a hand sanitiser with you
When you do go out, make your hand sanitiser and mask your best companion. The hand sanitiser will remove the germs you pickup and your mask will stop you from spreading germs, whilst keeping you protected from other people's germs.
keep your distance from others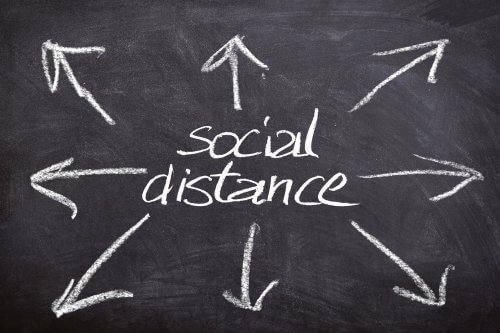 Keep a safe distance at all times. Avoid crowded places and respect the recommended distance guidelines, which are still specified with signs in many places.
If you would like our eMoppers to give your property a deep-clean and disinfect your environment, make a booking using this link. We're currently offering a £20 discount until the end of October. Use this promocode when you make your booking: EMOPTRICK.
Our cleaners are highly trained professionals who have already cleaned and sanitised hundreds of properties since the easing of the lockdown. They are reliable and will handle your property with care and respect. Hire professional cleaners to keep London clean and avoid another lockdown.