Surviving COVID-19: Creating a Peaceful Environment During Lockdown
By eMop
20 March 2020
Other tips and advice
As London prepares for a lockdown, we are facing the reality of spending weeks locked indoors. It is therefore essential we find ways to create a peaceful environment, to survive the coronavirus (covid-19) lockdown.
Spending your days and nights locked indoors while stressing about covid-19 can be mentally taxing. Here, eMop gives you a few ways to create a peaceful home-life.
Stay connected to loved ones to survive covid-19
It's important to stay connected with friends and family members, to avoid a sense of isolation while you keep to yourself at home. Modern day technologies make it easy to still experience a sense of strong connection, so get on your favourite video calling app and connect with loved ones.
Create a peaceful home by doing things that make you happy
What do you usually enjoy doing at home? Think of the things that will help you to create a peaceful environment, so you survive covid-19 in tranquillity. For some it may be reading a book and for others joy may come from playing video games or watching movies. Whatever it may be, use this time to reconnect with your favourite indoor hobbies.
People in Italy found singing from their balconies as the perfect way to entertain themselves and their neighbours as the image below from Twitter shows.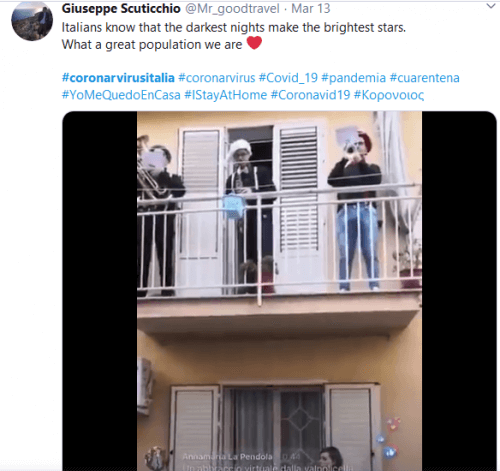 Before you start belting out those notes, just check with your neighbours first, they may not be the kind to join in!
If you're working from home create an office space
If you are working from home, it is important to have a work space that makes you feel like you are at work to avoid distraction. If you have never worked from home before, and don't have an office, it can be difficult to know where to place your laptop. Do not choose the areas of your home where you usually relax, like the living room. If you have a guest room, turn this room into your office space. If you have a large dining room, create an office space out of it.
Create activities for the children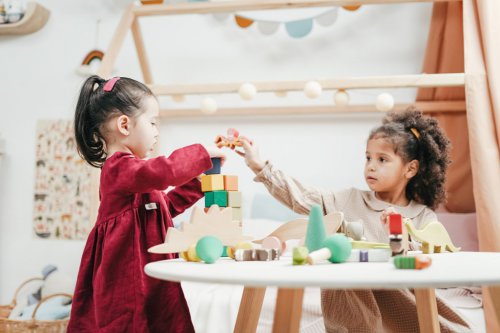 If you have children, we highly recommend you organise activities for them, so they are not left bored or become a burden.
For younger children, divide their day between playtime activities and learning time. You can make learning easy and fun for them by incorporating it into play activities. Play games with them like: "guess the capital city of…?"
Take regular walks
We have been advised to avoid gatherings, but it doesn't mean we cannot go for walks at the park. Spending long hours locked indoors is not good for our mental health. So if you are healthy, take regular walks but avoid crowded places.
Exercise at home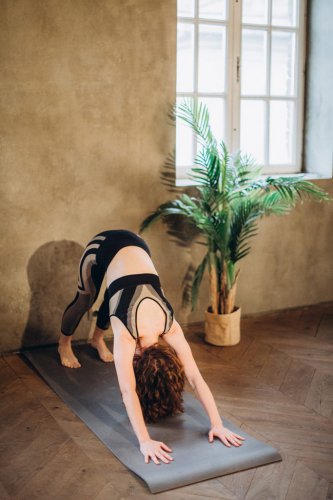 Exercising does wonders for your mental health. While you are spending all this time at home, get your yoga mat out, turn on YouTube and find your favourite yoga instructor. Then get yourself into a fit state with your downward dogs and cobra poses, before relaxing in a shavasana state.
Of course, you do not have to do yoga; you can choose another form of exercise. If you have exercise equipment at home, now is the time to make good use of them.
Clean your home more frequently
Cleaning keeps us actively busy and can actually be relaxing. Create a cleaning schedule and have something to do every day. One day you may want to tackle your most dreaded task, the next you may choose to do something less stressful.
Cleaning shouldn't just keep you busy while at home, it is also important in the fight against covid-19. Regularly clean kitchen surfaces and door handles. For more tips on how to keep your home free from germs and viruses, see eMop's earlier article here.
We hope you find our tips on how to survive covid-19 lockdown helpful. If you have great ideas yourself, let us know by commenting below.