7 Reasons to Hire Professional Cleaners at the End of a Tenancy
By eMop
11 August 2020
Other tips and advice
At the end of a tenancy, it's crucial to have the property back in its glossy, clean state. It will make it easier to quickly rent it out again, whilst creating a safe, clean environment for new tenants. To get your property into the safest and cleanest state at the end of a tenancy, it's important to hire professional cleaners. Here's why…
1. They can get the job done quicker
As professional cleaners, with sometimes years of experience, they are able to get the job done quicker, so you can get your property back in the market sooner. The sooner you have your property back in the market, the sooner you can start earning from it.
2. They can achieve the best results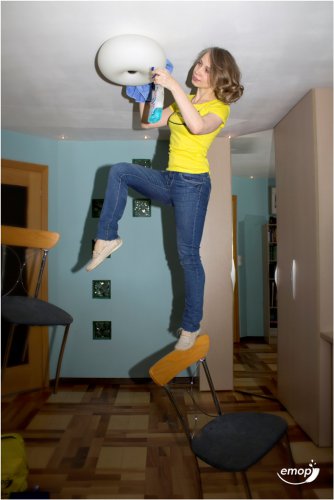 Again, as professional cleaners, they can achieve the best results. They are able to see the dirt and dust in every nook and cranny. When someone who is not a professional cleaner does the cleaning, it's easy for them to miss or neglect certain areas of the property. For example, upholstery cleaning services with pro cleaners could be done a lot faster and most importantly safer because these tasks require the movement of heavy objects like furniture and the use of specialized chemicals.
So, don't let any area of your house or office be neglected. Make the right impression and hire professional cleaners at the end of a tenancy.
3. They have the right training and equipment to disinfect your property
The best cleaning service providers will spend the time and money to train their cleaners, so when they arrive at your property they are the professionals you hired.
They are not only trained to clean thoroughly and efficiently, but also disinfect and ensure your property is sufficiently sanitised. In the age of coronavirus and global pandemics, it's important to secure the safety of the house or office you are renting out.
Professional cleaners also arrive with the equipment and products needed to get the job done in the best possible standard, so you don't have to spend time shopping around.
Sometimes these cleaning products are environmentally friendly and do not do harm to you, the cleaners or our earth. Many service providers, including eMop, are now using eco-friendly products to clean clients' homes.
4. You free up your time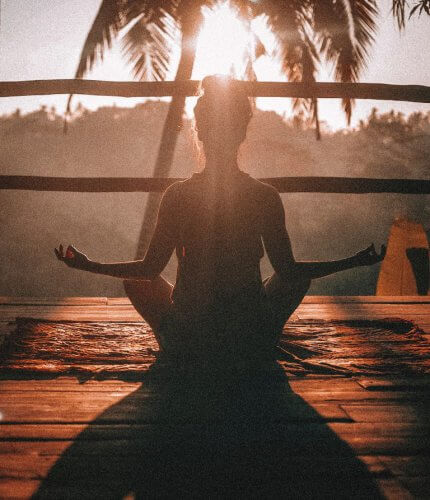 Instead of facing the prospect of cleaning other people's dirt and the anxiety that comes with it, free up your time for more important things or pleasurable activities.
Not many landlords want to take on the task of cleaning up after other people, and that's where professional cleaners provide their invaluable service.
5. You were asked to return the property in the same condition
It's not always the responsibility of the landlord to have a property cleaned. Sometimes landlords specify in the contract that the tenant should return it in the same condition. So, if the property was in a clean, glossy state, then it should be returned in that condition. If not, the cleaning service will be covered by the deposit or part of it.
Instead of losing your deposit, hire a professional cleaner and they will probably get it into an even better state.
6. Cleaning services are affordable now
Within the last decade, cleaning services have become highly affordable. Professional cleaners are no longer just accessible to the rich, but to busy people in cities like London. Sometimes you can book a cleaner for as little as £13 per hour. Aside from the affordability, it is also very easy to find a cleaner now. Platforms like eMop have made it so easy to book a cleaner. eMop's 24/7 service allows you to make a booking and have the cleaner arrive within four hours in urgent cases.
7. eMop's end of tenancy cleaning service is one of the best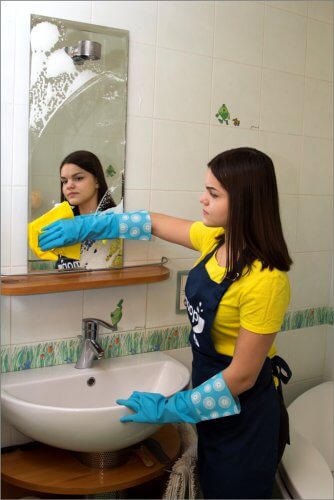 eMop is currently offering end of tenancy cleaning service to its clients. Whether you are looking for a house or an office cleanup after the lease runs out, we would like you to enjoy the convenience of hiring our professional cleaners at an affordable price. They have already completed almost 1000 end of tenancy cleaning in London.
Before we employ anybody, we test their skills and if necessary train them. So they can leave our clients' premises having done a job the client is proud of. For this reason, our cleaners are appreciated by their customers. See what they have to say about them here.
What our end of tenancy cleaning includes: cleaning of all rooms, vacuuming and mopping of floors, dusting and polishing windows, appliances, furniture and light fixtures, tidying leftover items, descalling and cleaning of remaining dishes. Please full list of what we cover here.
Book a cleaner whose work you will be happy with, and get your property into a condition that is not only fit for the market but one that impresses potential tenants.