The Benefits of Subscribing to a Regular Cleaning Service
By eMop
5 May 2020
eMop stories
eMop is offering its clients, old or new, a regular cleaning service subscription plan. There are a few ways you can benefit from our 6 months cleaning subscription plan. Here, we give you some of the benefits of subscribing to a regular cleaning service.
Reduced cost
The 6 months subscription plan allows you to reduce the cost of your house cleaning. When you book our monthly cleaning service subscription plan, the cost of your cleaning is as follows:
| | |
| --- | --- |
| Subscription Plan | One-off Cleaning Rate |
| Weekly: £13/hr | Next-day: £15/hr |
| Fortnightly: £13,5/hr | Same-day: £25/hr |
| Monthly: £14/hr | Night-time: £28/hr |
The same eMopper cleans your house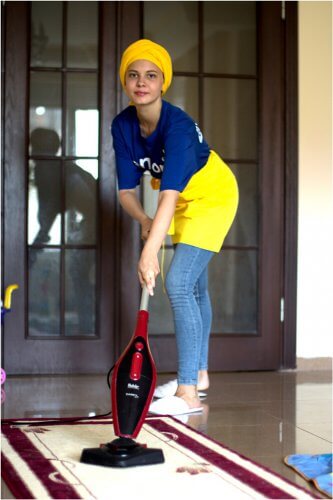 Unlike one-off bookings where you may have several cleaners visit your home over time, with our regular cleaning plan, you will have (unless circumstances change) the same cleaner. If/when a cleaner becomes unavailable, we will inform you. In most cases, our regulars get the same cleaner.
Cleaner is always available
Our clients sometimes get unlucky with the one-off cleaning sessions if they make their booking for a time when there is no cleaner nearby. With this subscription plan, you will always have your cleaner available for the time requested.
Flexible booking hours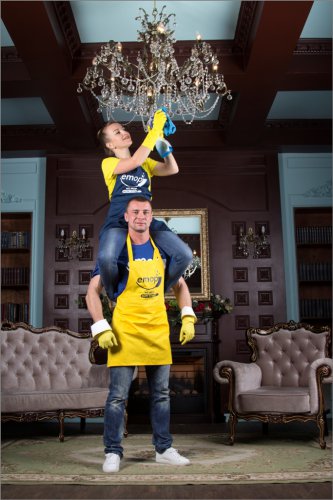 The benefits of subscribing to a regular cleaning service includes flexible time. Cleaning time for subscription is flexible and can be booked between 8 am – 9 pm, but it's not 24/7. Whether you make your booking for 8 am or 9 pm, the price remains the same.
Easy to reschedule a booking
You can easily reschedule a booking within a period of 8 months from the cleaning date of the first order in the subscription. We return this booking to the system as a single order, and in this case, it may get picked up by someone other than your regular eMopper.
Eco-friendly cleaning products available
There is an option to buy eco-friendly cleaning products through us. The cleaners will bring these products with them. And your home will be cleaned with products that will not harm you or the environment.
Subscribe now to receive to these benefits.