Clean and Sanitise Your Premises for the Festive Season
By eMop
22 October 2021
Cleaning tips
Although we often enjoy cleaning up your mess after the party is over, this year we prefer to help you stay safe by giving your property a deep clean before the party begins this festive season. To contain the spread of the coronavirus (COVID-19), it's important to stay clean and a hygienic environment is the best way to go.
Why it's important to clean your premises for the festive season
With the easing of the lockdown, many of us will celebrate events like Christmas and Halloween this year. However, as people are still catching COVID-19, we have to take the necessary precautions to prevent its spread. So this year the pre-party cleaning becomes more important than the after-party cleanup!
To contain the spread of COVID-19 in large crowds, it is important to follow all government guidelines, including the importance of ensuring one's environment is properly sanitised. Don't let poor sanitation ruin the party!
Our recommended areas to prioritise when cleaning
There are certain areas in your home, office or restaurants that should come as the top priority in sanitisation because they are visited or used frequently. These are the areas we recommend you should particularly focus on:
Bathrooms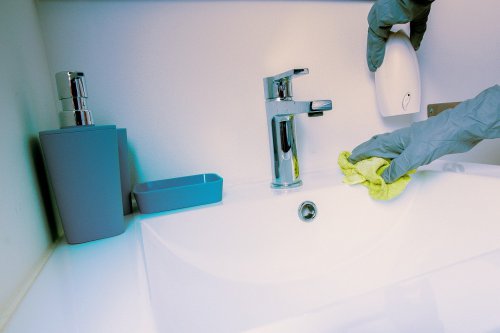 As you can imagine, bathrooms and toilets gather a large amount of viruses and germs. We are likely to pick up germs and bacteria when flushing the toilet, when opening the door and touching other highly touched surfaces.
To ensure your bathroom/toilet is hygienic before your guests arrive, we highly recommend giving your bathroom a deep clean.
Kitchen
We prepare our food in the kitchen and a lot of food preparation will be taking place during the festive season. It is important to ensure kitchen surfaces and appliances are properly cleaned and sanitised. This also goes for all surfaces in bars and restaurants.
Coronaviruses are zoonotic: they are carried from animals to humans. As you are likely to prepare meals containing meat or eggs, it's highly recommended you sanitise your kitchen using disinfecting sprays and wipes.
Dining area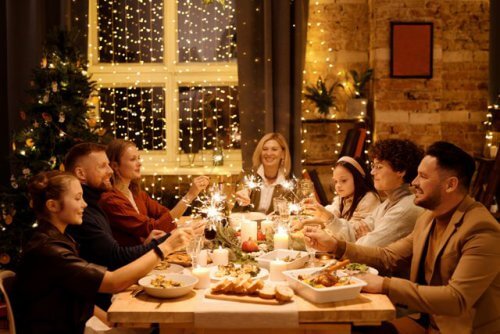 You will probably spend a lot of time here during the festive season, so it's important to have it thoroughly sanitised. Clean the dining table and all surfaces that are likely to be used and touched, including the chairs.
Wipe door handles
Door handles are highly touched surfaces and as large crowds gather for parties, they become an easy source of viruses and bacteria transfer. Before the guests arrive, we recommend giving them a thorough clean.
Other precautions to take:
Have a hand sanitiser by the entrance
Prepare for your guests arrival by having a hand sanitiser ready and available near the entrance. This will reduce the chance of them spreading any germs in your home or place of gathering.
Don't gather in large numbers
As we are still healing from this pandemic, it is best to avoid large gatherings. Try to keep the numbers down. If you are running a business that's catering to parties, ensure there is enough space for your clients to interact and mingle.
Our top tip: hire professional cleaners
As trained professional cleaners, they know what it takes to ensure your safety! eMop strives to provide the best cleaning service in London. eMop's cleaners are some of the most sought-after cleaners in London and its surrounding areas. They even come with their own special sanitising products, so you don't have to go through the hassle of purchasing them yourself.
Book a cleaning session now and get your party off to the right start! Use this discount code to get 15% off your cleaning session: TRICKORTREAT
Discount code is available for use until 31/10/2021