The Best Way to Clean Your Carpet and Upholstery
By eMop
12 July 2021
Cleaning tips
From everyday cleaning to treating stains, here's how to keep your carpet and upholstery in the best condition:
Carpet and upholstery cleaning are just as important as bathroom cleaning. They all gather a huge amount of dust and bacteria that is harmful to our physical health. Frequent vacuuming is essential to keep dust, hair and debris off your carpet. We suggest vacuuming once-a-week to keep it clean! It is even more important to keep to this schedule if you have pets or children as they can bring in a lot of outdoor dirt and dust.
If you are cleaning a rug, after vacuuming it, turn it upside and leave it for a day. A lot more dust and debris will be removed.
How to treat stains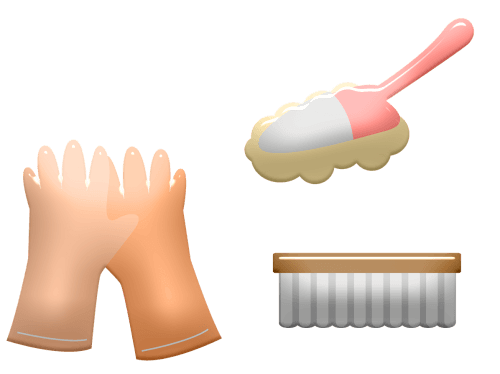 Spillages occur and when they do, the best time to treat them is immediately after. Stains are best treated when you remove them before they dry. After they dry it is more difficult as they get absorbed into the fabric.
Make sure you use special cleaning products that do not damage the carpet or make the stains worse. It's always a good idea to keep a carpet shampoo, so you can quickly remove stains when they occur.
Natural products you can find in your kitchen to clean carpets include white vinegar, baking soda, table salt and milk.
Do not rub stains as they can go deeper into the fabric, rather gently dub them with a white cloth, especially if your carpet is white.
See our earlier blog post here on how to remove stubborn stains like wine.
Our natural tips on how to remove other stains, including grease
What you will need:
Potato
Cheese grater
Brush
White cleaning cloth
You can directly grate the potato over the stain or collect in a bowl before placing it over the stained area.
Let the grated potato rest over the stain for an hour. Use a brush, similar to the above image and start scrubbing the stain off. When you can see the stain has come off, remove the potato using the cleaning cloth, until the area is dry. You can also vacuum to remove any remainder of the potato.
How to clean mould on rugs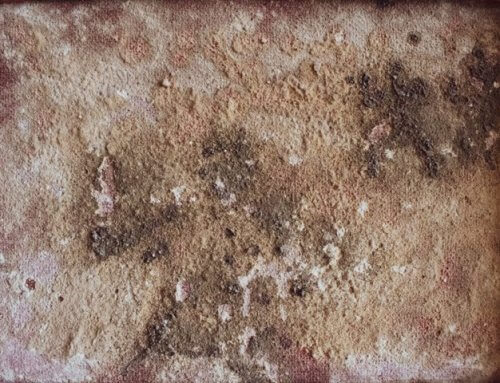 Moulds can ruin rugs, especially the ones in moist areas. Remove them as soon as they appear. Here's a natural cleaning method…
What you'll need:
Vinegar
Baking soda
Toothpaste
A bowl
Sponge
Gloves
Always wear your gloves when cleaning to keep your hands protected; even if the products you are using are natural.
Create a paste that is large enough to cover the area/s you are treating. Our recommendation for a small surface: pour a cup of vinegar into the bowl, then squeeze in two tablespoons of toothpaste. Add a tablespoon of baking soda and mix your paste. Once done, pour the mixture, using the tablespoon, over the moulded areas of your rug.
Let the paste rest for 15 to 20 minutes, then grab your sponge and start scrubbing away the mould. Your rug should be as good as new!
How to remove smell from carpet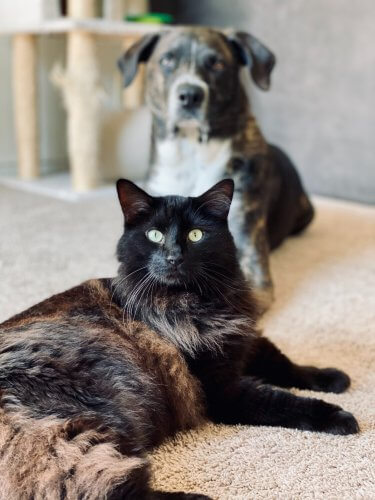 Smell can be particularly an issue if you have pets, so it's important to treat it regularly to keep your home free from bad odours.
Use this simple method to keep your home fresh…
What you'll need:
Baking soda
A shaker
Essential oil
Broom or a large brush
If you can find a shaker in your kitchen it will come handy for this method as it will allow the baking soda to be evenly distributed over the carpet. As baking soda has little fragrance, if you want to add a touch of smell, then your favourite essential oil is perfect. Good deodorizers include lemon, orange and lavender.
Pour the baking soda into the shaker and add a few drops of your essential oil. Mix it, so you the oil is not just sitting at the top. Then shake the mixture over the carpet. Once your carpet is covered, pick up the broom and get the mixture deep into the carpet.
Let the mixture rest on the carpet for as long as you can, then you are ready to vacuum it.
How to clean your upholstery
Your furniture can pick up a lot of dirt and dust over time. The furniture will start to look dull and dirty, and will lose its original condition. To restore it to its original look, we suggest cleaning it regularly and immediately removing stains whenever they appear.
Using baking soda
We love using baking soda recipes for household cleaning because it's natural, effective and easily found in our kitchens.
What you'll need:
Baking soda
Shaker
Microfiber cleaning cloth
To treat stains, pour the baking soda into your shaker. Cover the baking soda over the affected areas and let it rest for at least 15 minutes to work its way into the fabric. If you decide to use a cloth, gently dab and not rub hard. Then vacuum your sofa or fabric chair. The baking soda will also remove any odour trapped in the fabric.
Using rubbing alcohol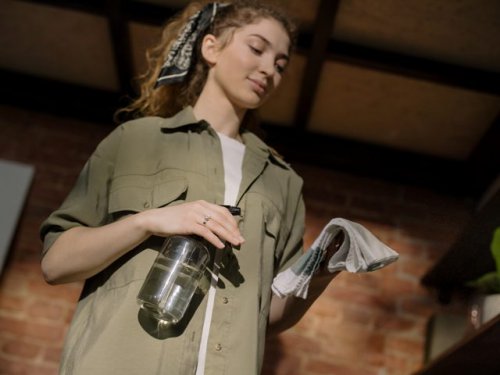 You can also effectively clean your upholstery with rubbing alcohol, which is at least 70% alcohol.
What you'll need:
Alcohol
Spray bottle
Microfiber cloth
Pour the alcohol in the spray bottle and spray the surface you want to treat. It may be the entire couch, or just perhaps where you see stains. Using your microfiber cloth, start rubbing the alcohol on upholstery. Let dry and see the results!
Hire a professional carpet and upholstery cleaner
Over time your carpet will lose its original beauty and the best way to restore it is to hire professional london carpet cleaners. They have the experience and the equipment to almost restore it to its original beauty.
eMop's carpet cleaners are highly experienced, and they come with the best equipment and carpet cleaning products, which come with antibacterial properties. Times like now, during a pandemic, teach us the importance of hygiene and cleanliness. We ensure not to only clean your carpet visibly, but to remove bacteria and germs, as well as bad odour.
Take advantage of our latest discount on carpet and upholstery cleaning and hire our professionals. Here's the promocode to use once you book our service: CARPETCLEAN. It's valid until 31/07/2021.